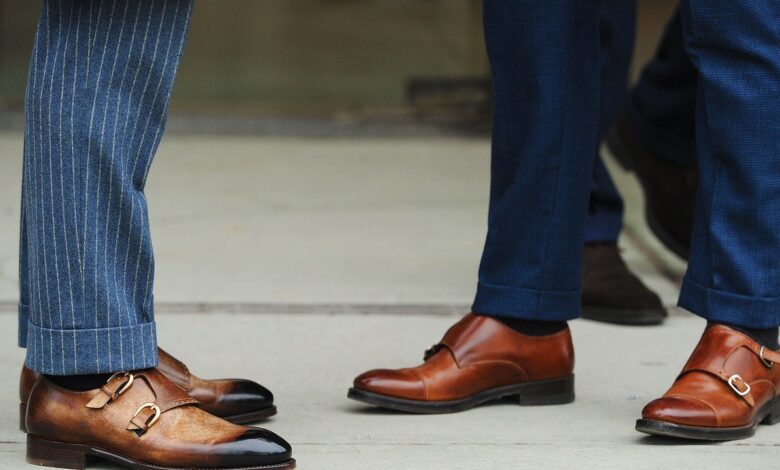 Lifestyle
Benefits Of Formal Elevator Shoes For Your Special Event
Let's face it. No matter how much you accept yourself the way you are, a little height is always a nice touch to an outfit for a special occasion. That's why we have formal elevator shoes. Elevator shoes are to men what heels are to women: they give you confidence from the added height, and everyone thinks your fancy dress shoes are just like any others.
And like women's heels, elevator shoes won't scream 'petite' or even indicate there's anything odd about your crown being higher by a few inches.
It's not that Australian men need elevator shoes. The average Australian man is around 175.6 cm, which makes him just a few centimeters shorter than the average, tall Dutch man who is at 182.9 cm.
But if you do get your hands on some 3.2-inch elevator shoes in time for a friend's wedding, for an 8 cm lift, would you give it a pass? Here's why you shouldn't.
Alcohol-Free Dutch Courage
There's no question wearing formal men shoes built to add a few inches makes you feel more confident, better able to take on the world. No matter how tall you are, being able to see the world from a few inches higher comes with a rush of assurance. And if genes or posture make you perpetually look up to people around you, you'll get an instant social boost by raising your height a smidgeon.
And it's not just at your best friend's wedding that you can get a 'boost' wearing luxury lift shoes. Get a shot of much-needed courage at a presentation or to an interview. You're bound to be the best version of yourself when you're confident.
Shoes That Last And Add To Your Style
Tall shoes are usually made of luxury materials and are crafted lovingly by experienced craftspeople. They are likely to last longer than your regular pair of formal shoes, so you won't have to deal with your shoes falling apart at critical moments. When you invest in a pair of good quality tall shoes, you're investing in long-lasting shoes.
The best formal elevator shoes are designed to be fashionable and classic. They can instantly lend a sense of style to your formal outfit, and charm your interviewer or date. There are formal elevator shoes to suit all kinds of tastes. So if you haven't found your look yet, keep looking and you'll find a match.
If you like the laced-up look of taller men's Derby shoes, you're sure to find something that suits you. If you prefer slip-on elevator shoes for every day, you'll find those too. Cuban heels, brogues, loafers, leather, vegan, Oxfords, contrast heel, black, brown, elevator boots – the choices in formal men shoes to look taller are endless.
Shoulders Back, Straight & Tall
There's something about women's heels that straightens the spine and makes women stand straight and tall. Heels fix the posture and make a woman look attractive. The same can be said for formal elevator shoes. These tall shoes give your posture a knock in the back, and you can't help but stand straight and tall. And as we all know, how you stand affects how you feel.
It's a given then, that a shoe that fixes your posture, no matter how briefly, makes you feel like you can do whatever you set out to do. Don a pair of formal men shoes before an important meeting you're dreading and you're sure to see benefits.
An added advantage of good quality formal men tall shoes is that they're comfortable. They should be designed to give your heels and arch the support they need, so you can do your job as Best Man at your best mate's wedding.
Always look for ergonomically-designed shoes that support your feet correctly. Shoes with the right support will give you posture benefits and improve your quality of life, whether you wear the shoes occasionally or all day.
Any Height You Want
With formal elevator shoes, you can be any height you want to be. These shoes can give you a lift of anywhere between 4 cm to 10 cm. If you want a slight height rise, you can get a 5 cm lift shoe. If you want to be slightly taller than average, you could get a 10 cm formal shoe. You should be able to find any size in any style you want. Tall dress shoes are easy to customise to any formal outfit.
The Subtle Craft Of Formal Elevator Shoes
You'll find a lot of formal shoes out there claiming to make you look taller. But not all elevator shoes are made equal. There's subtlety in a good pair of elevator shoes. It shouldn't look any different from regular formal men shoes, even with the added hidden height inside.
There are a few brands selling bulky elevator shoes out there that look odd and awkward. At worst, they can look like misshapen monsters. You want to make sure to go with brands that focus on quality. This includes quality materials and quality craftsmanship.
Final Thoughts
We recommend lift shoes for occasions when you want a confidence boost, at work, at important business meetings or when you need some Dutch courage. They can work wonders on your self-esteem and social confidence, as long as the shoes are well-crafted.
But at the end of the day, when you wear formal elevator shoes, you'll wear them best if you wear them for yourself and not for anyone else. This is why we don't recommend it for first dates. You could wear it for a second or third date if it gives you a subtle height. For anything that gives you too dramatic of a height boost, you may find it difficult to sustain in the long run.
Remember, just like with women and heels, at the end of the day, cosmetic changes to your appearance only enhance what you already have. And you already have plenty, to only need the boost of a pair of formal elevator shoes at special events, or where you don't have to prove yourself to anyone but just want to feel good!