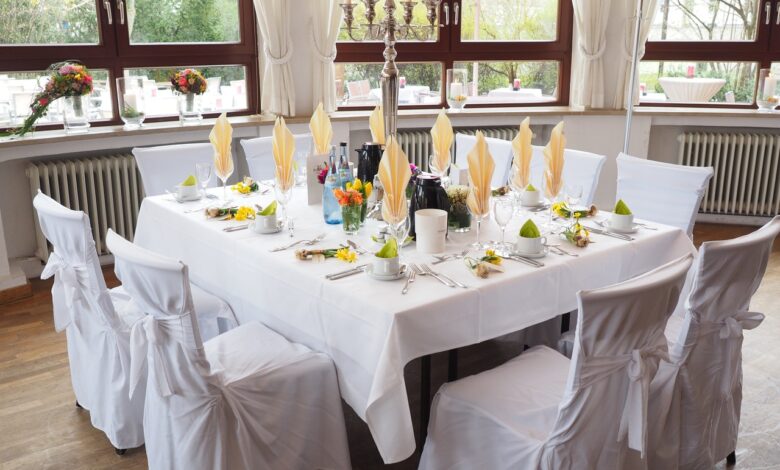 Lifestyle
Advertising Table Covers – All You Ever Want to Know and More
Unless you have been hiding in a cave, there is no way you could have missed seeing table covers printed with brand logos and promotional messages. You can see them at trade shows, sports events, corporate meetings, seminars and workshops, and other events held or sponsored by companies or brands. An advertising table cover helps the business to get valuable publicity at a low cost. It is common for businesses to use them to boost brand awareness and generate customer interest.
Top Benefits of Using Advertising Table Covers
Cost-effective promotional device: One of the biggest challenges for businesses is promoting their brands effectively and affordably. Advertising table covers are uniquely positioned to grab eyeballs to the maximum but cost very little to design, print, and fabricate. It enables them to deliver matchless return on investment. With modern digital printing techniques, you can print high-resolution graphics on tablecloths, according to a Medium article.
Limited space for promotion: Much as brands would love to plaster their names, logos, and advertising slogans all over the place at the venues, it is not possible for many reasons. The primary reasons are lack of space and cost. In this situation, an advertising tablecloth would be a perfect method of promoting the brand.
Cover unsightly views: Often, when you participate in events outside your office, the tables provided are functional but may not be visually appealing. Further, you may not have the storage space required for keeping your product literature and various other supplies required at the event, leaving you with no option but to keep them under the table. Advertising fitted table covers are the perfect way of dressing up tables and hiding eyesores while promoting your brand.
Versatile: A table cover printed with your brand name, logo, and tagline is lightweight and can be easily folded for carrying to various places. These table covers can be put on the covers in a couple of minutes without requiring any special skills or tools, which can be priceless when you are all alone. The fact that they last for a long time and can be reused multiple times is a big plus.
Types of Advertising Table Covers
The simplest kind is a printed throw placed on the table and allowed to hang down vertically. It serves to create a rich appearance that projects your business better. Another popular version is the fitted tablecloth that fits the edges of the table and hangs down, giving the maximum area for your advertising message. The stretch table cover fits snugly over the table and the sides eliminating any loose material that can be distracting if the event is outdoors and the wind is blowing.
Conclusion
Even though tablecloths can be rolled up into a small package, when opened up and put on the table, they cannot fail to catch the eye of the audience. Because they are typically placed in places where they are easily noticed, they deliver very good ROI. Regardless of whether it is your company's event or an event where there are many competitors, advertising table covers can help to get the mileage you want.
Read also: What Are The Challenges Faced By The Advertising Agencies In Islamabad?