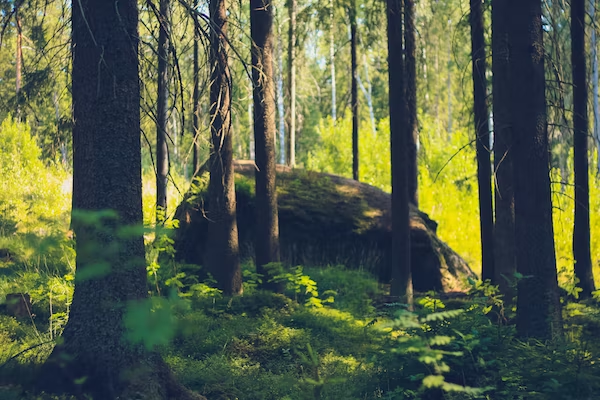 Gaming
6 Cozy Games to Play This Autumn
When the heat leaves and is replaced by that autumn chill, there are few things better than grabbing a blanket and cup of tea and sitting down with a book to read or a game to play. There are plenty of autumn-themed games to keep you entertained for hours on end, and they have the cozy seal of approval wrapped around them like a neat bow.  
Engaging in a sweet and comfy game can be the remedy to a dreary and dull day or a dark and stormy night. So, sit back, grab your tea (or coffee) and read on to find out more about these aforementioned cozy games. Here they are.
Stardew Valley
This whimsical open-ended farming game is an RPG that allows you to build up your skills out in the farmlands while also building significant relationships with those around you in your farming community. The game is in a pixel-art style, and there are always plenty of things to do throughout the day, whether it's harvesting crops or fighting monsters! It produces a great sense of nostalgia when you play it and is the perfect companion for a cold day indoors. 
Cozy Grove
A wonderfully written game that is cozy to a tee! It's even in the name. The premise of Cozy Grove is that you play as a new Spirit Scout, setting up a camp on a curious little island where lost spirit bears wander. If this is already your definition of a comfort game, you're not alone! 
In the game, you're tasked with helping each of these spirit bears on their way, unraveling their gorgeously written stories as you go while also finding lost items. There's lots of cooking, crafting, and resource-gathering to be done, and even a little decorating. It's the ultimate in cozy fare.
You can also unlock different quests that send you on little adventures, either fishing, gathering, or hunting various items. The game's developers have created it in such a way that you can't overplay it, which means there's a limit on how much you can play in a single day. This is real care and comfort in a game!
Littlewood
Littlewood is another charming pixel-art game that brings the nostalgia levels right up when you play it. In the game, you play a hero that's lost their memory, and you're given the task of building up your town. Like Stardew Valley, it's an open-ended world you play in, which means you're free to do whatever you want. You can farm, gather resources, mine, and even fight!
Want to snuggle up and play a cozy game? Try Littlewood!
Garden Story
This adorable game is an action-adventure RPG that looks a little like the classic Pokémon games. You're given new tasks to complete every day, and the various characters that you play are the most lovable you'll come across in the autumn! It's also got a superb soundtrack that will lift your mood whenever you hear it.
Atelier Ryza
The enchanting world of Atelier games is one of the best to jump into on a chilly autumn day. In this rendition, you play as a magical kind of girl that fights for good amongst a slew of monsters. The cast of characters is terrific, and the fact that you can build or change a squad is impressive. The overall storyline of the game is also a deep pull toward it. There are side quests to be conquered and different battles to take part in throughout the game. Some skills are required and will keep you on your toes, too!
https://images.unsplash.com/photo-1585857188938-2f7ae5afb6f8?ixlib=rb-1.2.1&ixid=MnwxMjA3fDB8MHxzZWFyY2h8MXx8YW5pbWFsJTIwY3Jvc3NpbmclMjBuZXclMjBob3Jpem9uc3xlbnwwfHwwfHw%3D&auto=format&fit=crop&w=600&q=60
Animal Crossing: New Horizons
Perhaps the most popular and widely played game in the categories of cozy and comfort is the little gem Animal Crossing: New Horizons. It evokes feelings of comfort in relation to it in the same way that old episodes of The Office or Seinfeld might evoke those feelings. It's another open-world game that allows you to develop your own little slice of heaven on (digital) earth.
The Greeks had an idea of the good life, but the life you pursue in Animal Crossing is a little distant from their ideals. It's a life full of bug-catching, flower-planting, home-decorating bliss that offers so much joy to its players that it's difficult to utter a bad thing about it! There are no deadlines or pressures in the game, and you can be completely yourself in the wonderful universe of the Crossing!
https://images.unsplash.com/photo-1618995293724-af5119646c58?ixlib=rb-1.2.1&ixid=MnwxMjA3fDB8MHxzZWFyY2h8MXx8YXV0dW18ZW58MHx8MHx8&auto=format&fit=crop&w=600&q=60
Conclusion
If you're feeling a little bored or even a little chilly, let these games be your source of comfort. Hunker down and start one and you'll be whisked away into another world for however long you play. That's the beauty of these games, especially when it's too cold to go outside!