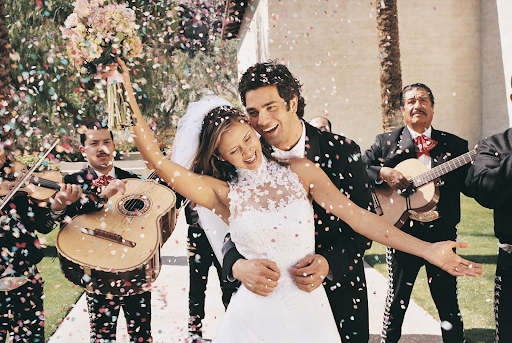 Entertainment
13 Most Important questions you must ask your Wedding and DJ Band!
From the walk down the aisle, the first bouquet toss, the dance, to the emotional farewell, the right tune can set the whole mood for the wedding straight away, which is why you must enquire some specific questions before hiring your 80's music band.
We've compiled a list of the most important questions you must ask your wedding entertainment band in Los Angeles before booking them for your big day.
Ask whether they are available on your wedding date- Usually, popular bands have bookings around the year. Therefore, you need to ask them whether they will be available on the required date. 
How long have they been in business- Old and professional band players have a grip over more retro songs than the new players. So the 80's retro band is usually a highlight of the whole wedding. 
How many members are there in the band- If you are interviewing the band, make sure you see the faces clearly and how long they have been performing together. 
How many weddings do they perform around the week- If the DJ bands play around the clock, their performances suffer, but it might be another issue if they don't have any bookings. So see that the band maintains its balance.
What is the thing that sets them apart- Every band has some USP. See if it suits your needs and the wedding venue. 
Can they provide you with references- Ask them for details about their previous wedding performances; you can also visit their website if they have any and look for reviews or performances. 
Can they help you choose a processional, recessional, father-daughter dance- The band should help you choose the right music and the right theme. They can tell you suggestions based on your preferences.
What are the genres they cover- They might have an extensive playlist, but they should be able to play what makes everybody groove. 
Ask them if they have a list of wedding songs ready- Ask them if they have the song list ready. If not, then be sure you give them the list before your wedding swings around. 
If any of the band members scheduled for the event cannot perform for some reason, do they have a backup replacement ready- Every band member is important to get the party in full-fledged. If you want your guests to get high and break a leg, make sure the band is full, and in case of emergency, they must have a backup. 
Do they act as the emcee and make all of the announcements- Otherwise, you might have to appoint somebody else to make the announcements. Also, understand their emcee style. 
Ask their charges and their cost breakdown- Ask them about their rate breakdowns. Whether their rate changes during the day and exactly how many hours it gets you. Accordingly, you might be able to negotiate a discount or increase your budget. 
Enquire about the deposit and offer a payment plan- it's better to divide the payment into two installments, one before the wedding and one after. Avoid dealing with them on the wedding date; it might be chaotic. 
Let them speak their part as well, ask them if they feel comfortable performing as promised, and assure your Orange county wedding entertainment, comfort on your part.