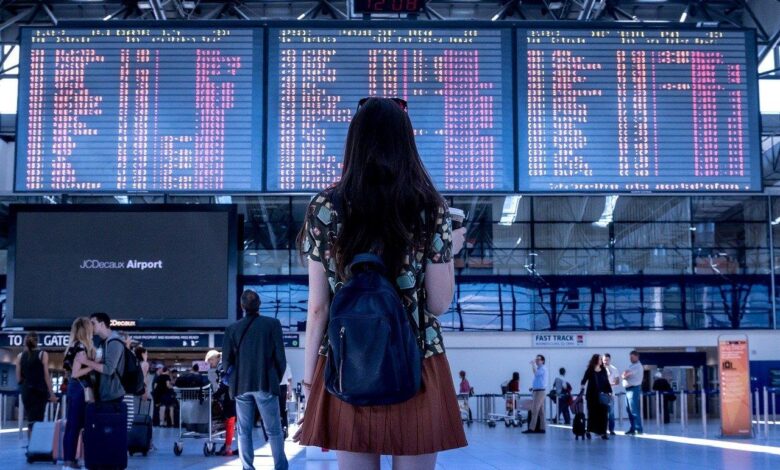 Travel
10 Things You Need to Know Before Travelling as a Blogger
Are you thinking about travelling as a blogger? It can be a great way to see the world and share your experiences with your readers. However, there are a few things you need to know before you get started. This blog post will discuss ten tips that will help make your trip more accessible and more enjoyable as a traveling blog!
Tip #01: Do your research.
Before you go anywhere, it is essential to do your research and learn as much as you can about the destination. This includes reading travel guides, watching videos on YouTube, and checking out social media accounts of other bloggers who have travelled there. This will help give you a better idea of what to expect and plan accordingly.
Tip #02: Pack light.
One of the best things about travelling as a blogger is that you don't need to pack very much! Try to pack as light as possible to move around more easily. Make sure to include essentials like clothes, toiletries, and a camera charger, but leave the rest at home.
Tip #03: Choose your destination wisely.
Not all destinations are suited for bloggers. Make sure to choose a destination that will be interesting and enjoyable to write about and has plenty of things to see and do. For example, you can consider traveling to California to explore something new. Also, consider the climate – you don't want to go somewhere too hot or cold!
Tip #04: Arrive prepared.
When you finally arrive at your destination, make sure to have your entire essential documents ready such as your passport, tickets, and visas (if applicable). You should also have copies of these documents just in case they get lost or stolen. Additionally, it is a good idea to have some local currency on hand so that you can pay for transportation and other things immediately upon arrival.
Tip #05: Take lots of pictures!
When you're travelling, it's essential to take lots of photos so that there will be plenty to share with your readers once you get home. Consider bringing along a second camera battery if possible (or even two) in order not to run out during the day.
Remember that these should be high-quality images taken from different angles to not bore your followers with repetitive content on Instagram or Twitter! If there are no good photo opportunities at any given moment, use this time instead to write blog posts about what happened earlier in the day or make notes about future topics that might interest them later on when you get back home.
Tip #06: Make new friends.
One of the best things about travelling as a blogger is that you meet lots of interesting people from all over the world. Be sure to take advantage of this and make new friends wherever you go! Not only will it make your trip more enjoyable, but you might also be able to collaborate with them on future projects once you get back home.
Tip #07: Stay organized.
This may seem like an obvious tip, but it's important nonetheless! Keep track of your expenses, document where you have been and what you have seen, and write down any ideas for blog posts or social media content as they come to you. This way, you will have a record of everything when it comes time to write about your trip later on.
Tip #08: Don't be afraid to ask for help!
You are not alone in this world, and there is nothing wrong with asking for help if you need it. You can get directions from the locals or even other travelers who might know more than yourself about an exciting destination nearby, so don't hesitate to ask them questions whenever possible.
Tip #09: Keep an open mind.
Travelling is all about getting out of your comfort zone and experiencing new things, so try not to be too rigid in your plans for each day! Instead, go with the flow and see what happens – you never know when something exciting might come up that wasn't written into any itinerary or guidebook. Remember that it's okay if everything doesn't go according to plan every single minute of every single hour; enjoy yourself along the way and make sure you have fun.
 Tip #10: Be flexible!
Travel is filled with surprises, so it's best to be prepared for anything that might come your way – good or bad. This means not getting too attached to anyone plan and being open to last-minute changes in itineraries if necessary (such as going somewhere else instead).
Conclusion:
Remember that things will not always go according to plan when travelling abroad – even if everything was meticulously arranged beforehand! Naturally, some people find this frustrating, but it's essential to remain calm in these situations because getting upset won't make anything better (and may make it worse).
Enjoy your travel experience as much as possible so that your blog can depict the excitement you felt at the place.
Visit our website atravelr.com to read some more travelling bogs.