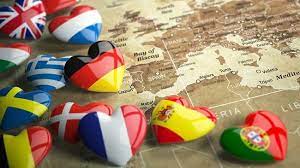 The Global Peace Index report prepared annually by the Institute for Economics & Peace demonstrates ranks of 163 countries according to their safety levels. While European countries dominate the list of top 10 safest countries in the world, world peacefulness rates, in general, decreased by 0.07, possibly caused by COVID-19 and the social discontent it caused.
The Index takes many factors as its base to determine the most peaceful countries. Following are some of these factors:
Terrorism impact
Violent death rates
Nuclear power
Peace condition
Domestic conflicts
International relations
Social security
Don't miss the list of these top 10 safest countries below if you're planning to move to Europe or any other part of the world.
1. Iceland (Europe)
Iceland ranks the safest country in the world since 2008. It has the lowest imprisonment rate in Europe at 33 per 100,000.
2. New Zealand
Ranking second on the list of safest countries to live in, New Zealand puts great emphasis on human rights. It has a stable economy and well-grounded politics.
New Zealand is also the safest country in the Asia-Pacific area.
3. Denmark (Europe)
Ranking third in the 2022 index, Denmark has a very strong economy and a very low rate of corruption.
4. Portugal (Europe)
Portugal offers its residents a considerably high quality of life and low crime rates. It's a politically stable country with a culture of acceptance and an LGBT+ friendly attitude.
5. Slovenia (Europe)
Slovenia moved from 10th place in the list to the 5th. Being also one of the cleanest countries, Slovenia has quite a tranquil atmosphere of stable politics and low crime rates.
Moreover, Slovenia's wonderful nature and high quality of life the country offers add to its peacefulness.
6. Austria (Europe)
Austria has been among the ten safest countries for quite some time now. The high income per capita leads to low crime rates in the country where the Human Development Index is considerably high.
7. Switzerland (Europe)
Although it's an industrially advanced country, the crime rates in Switzerland are very low. Its stable economy combined with the high income per capita provides the country with low crime rates.
8. Ireland (Europe)
In the previous years, Ireland ranked 12th among the safest countries but this year it excelled. A decent economy, amiable population, and low crime rates have led Ireland to be one of the safe countries to visit or live in.
9. The Czech Republic (Europe)
Low rates of crime and the emphasis on social equality enable the Czech Republic to rank 9th among the safest countries for travel and living.
10. Canada
At the bottom of our list but still ranking very high globally, Canada has a high income per capita and a low crime rate. In fact, crime rates are low even in the major cities.
The following ten safest countries are Singapore, Japan, Finland, Norway, Sweden, Australia, Croatia, Germany, Hungary, and Belgium. If you're an expat planning to relocate, you may want to consider these countries as well
There are some shared characteristics among the safest countries in the world. A few of the most important ones of these factors are the healthcare and emergency service quality, and the crime rate. Political and economic stability is another factor determining a country's safety.
Bottom Line
There you have it! We've provided you with a list of the safest countries in the world. Checking the Global Peace Index's report will help you a great deal when deciding where to relocate or travel to. However, regardless of which country you decide to go to, it's wise to hang on to your common sense and be cautious.