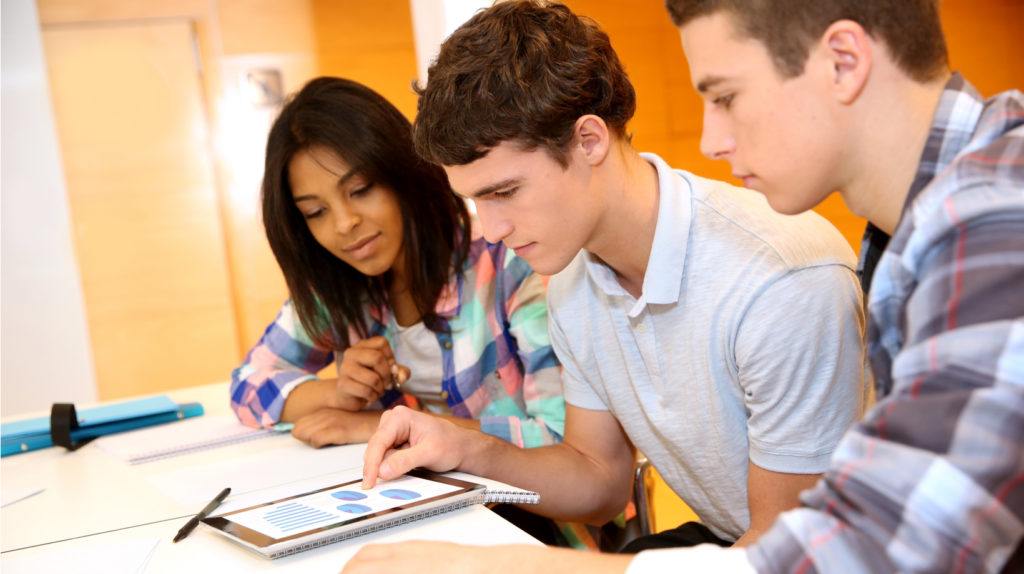 New Zealand is a country that loves children. From the birth of the child to the adult, all costs are borne by the government. The state is also responsible for medical visits, annual physical examinations, and vaccines. Not only that, the state attaches great importance to the education of children. New Zealand's education is highly regarded by the United Nations and it is the choice of many parents and students. Then, why do so many people choose New Zealand education? Here are some main reasons. New Zealand's education follows the British education system.
1. High-quality education system
New Zealand's education follows the British education system. From primary school to university, New Zealand education offers world-class, globally recognized academic courses, with strict education quality assurance, and is recognized as one of the best education systems in the world. New Zealand's teaching system and academic qualifications are widely recognized by the international community, academic qualifications are recognized and respected globally, and can be transferred freely in major English-speaking countries.
Educational institutions in New Zealand are divided into primary, secondary and higher education institutions. According to New Zealand law, any child between 5 and 16 years old must go to school to study. There are 13 grades from primary school to high school, generally divided into 6 years for primary school, 2 years for junior high school, and 5 years for high school. Public schools implement completely free education.
2. Diversified courses
In New Zealand, both local and international students can choose the most suitable course for their future development from the diversified curriculum. New Zealand's teaching methods are very flexible and there are no uniform teaching plans. From kindergarten onwards, teachers lively guide classes based on the children's hobbies, and cultivate students' ability to learn independently. Practical education is the main focus. Curriculum and teaching must be able to stimulate children's interest and creative thinking and help students acquire knowledge and skills in problem-solving.
3. Excellent learning environment
In New Zealand, the process of learning is the cultivation of students' comprehensive abilities: understanding, expression, social interaction, organization, problem-exploring, and independent thinking. New Zealand schools pay attention to the fun and practicality of learning. Teachers will only tell students the learning purpose of this lesson and give an open topic for students to find the answer by themselves. The answer is also open, there is nothing to say standard answer.
Teachers in New Zealand have freedom also. Each school in New Zealand will formulate its own unique local curriculum according to the actual situation, which is also the core of the school's competitiveness. According to the school's teaching plan, teachers can further develop their own courses freely. Therefore, even if it is the same school and the same knowledge, different classes might have completely different teaching activities. The diversification of students' learning styles has also led to the differentiation of the assessment methods of students' learning achievements. Therefore, New Zealand schools do not care about test scores and competition. More students compare with themselves vertically rather than horizontally with others.
In addition, New Zealand's online open courses (MOOCs: Massive Open Online Courses) have greatly changed the channels for acquiring knowledge, and the Internet has become an indispensable tool for modern education. Ninety-eight percent of schools in New Zealand have unlimited broadband services, which are paid for by the central government. But technology is not only hardware, but also helps education progress. New Zealand ranks first in terms of education investment and GDP in the general education stage.
4. The family and society are raised together
Children are the future of the entire society. New Zealanders believe that "cultivating children is not only a school matter, but also the responsibility of the family, and it is also a goal that the entire society needs to work together". Therefore, the education of children also requires a lot of family work.
A healthy pace of life: New Zealanders attach great importance to family time. Under normal circumstances, breakfast and dinner are eaten by the whole family. After breakfast, parents send their children to school, and then go to work. Schools in New Zealand do not provide lunch service. All students and teachers bring their own lunch. Schools end at 3 o'clock in the afternoon. After school, parents will pick up their children home, or go to the nearby park and green space to play for a while. There are many playgrounds in these places with complete facilities, such as slides, swings, climbing frames, balance bars, sliding poles, trampolines, and so on. These devices are maintained by people to ensure safety, and all are free of charge. This is a very beautiful parent-child time. A simple and regular life makes the family relationship very harmonious.
High-quality companionship: New Zealanders are not so dependent on mobile phones, so in homes, playgrounds and parks, it is rare to see parents watching mobile phones and children playing alone. Most of them are playing with their parents.
5. Strong New Zealand Universities
In the latest 2021 QS World University Rankings, all eight universities in New Zealand are among the top 500 in the world. As the world's largest university ranking with the most extensive coverage, QS ranks top 1,000 universities in the world based on 6 indicators—academic reputation (40%), employer reputation (10%), teacher-student ratio (20%), and number of citations (20%) , the proportion of international faculty (5%) and the proportion of international students (5%). Among them, the University of Auckland ranks No.1 in New Zealand and ranks 81st in the world.
The New Zealand education is not simply a knowledge education, but a comprehensive leader in learning ability and social vision. Therefore, no matter is for overseas study or family education, New Zealand education can always give people unexpected surprises.