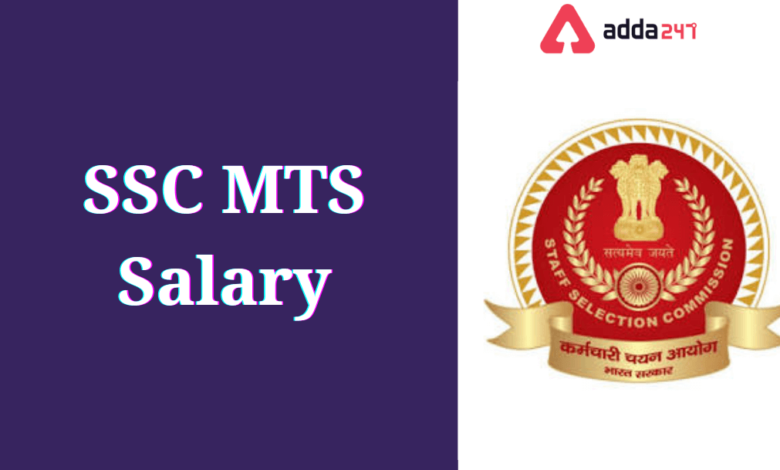 Business
What is the full form of SSC MTS? What is the salary for it?
 In India, central government jobs are preferred by the people due to their job security, negligible pressure, regular salary, and other perks. The central government conducts several recruitment tests through the Staff Selection Commission (SSC) for both graduates and undergraduates. Most of these positions do not require any specialized technical skills. Hence, you can apply for them based on certain minimum educational and age criteria. One such job for which SSC selects candidates is the SSC Multitasking Staff (Non-Technical), commonly known as SSC MTS. Its major feature is that you are eligible to apply with just the 10th standard qualification. Based on the 7th Pay Commission, SSC MTS comes under Level 1 of the Pay Matrix that carries the usual DA, HRA, NPS, health insurance, etc. These job positions span the entire country in various central government offices.
SSC MTS – Job Designations and Responsibilities
The various non-technical designations are:
Junior Operator
Gatekeepers
Gardener
Watchman
Peon
Operator
Drivers
Jamadar
Safaiwala
Peon
Junior Gestetner Operator
There may be other such designations as given above. The various job responsibilities assigned to the SSC MTS staff are as follows:
Maintenance of records in physical form in the assigned section.
Assisting in the routine office work, such as dispatch and delivery of external couriers, etc.
Working on the computers, photocopying, sending faxes, etc.
Carrying files and other documents within the office premises.
Driving vehicles (with a valid driving licence).
Watch and ward duties.
Cleaning office premises and fixtures and other works related to hygiene.
Maintenance and up-keeping of official gardens, lawns, planted trees, etc.
Any other work assigned by the superior officers.
SSC MTS Salary Structure
Currently, the SSC MTS salary structure is based on the recommendations of the 7th pay commission. The detailed breakup of salary is shown in Table 1.
Table 1: Detailed Salary Break-up of SSC MTS Personnel
| | | | |
| --- | --- | --- | --- |
| | MTS (GP 1800) | MTS (GP 1800) | MTS (GP 1800) |
| Tier-Wise Cities | X – Tier I | Y – Tier II | Z – Tier III |
| Basic Pay (in rupees) | 18,000 | 18,000 | 18,000 |
| House Rent Allowance (in rupees) | 4,320 | 2,880 | 1,440 |
| Travelling Allowance (in rupees) | 1,350 | 900 | 900 |
| Gross Salary (I) | 23,670 | 21,780 | 20,340 |
| Deductions (in rupees) | | | |
| National Pension Scheme (in rupees) | 1,800 | 1,800 | 1,800 |
| Central Government Health Scheme | 125 | 125 | 125 |
| Central Government Employees Group Insurance Scheme | 1,500 | 1,500 | 1,500 |
| Total Deductions (II) | 3,425 | 3,425 | 3,425 |
| Net Salary (in-hand) (I – II) | 20,245 | 18,355 | 16,915 |
Apart from the above, employees also receive various types of increments, such as annual increments, increments on promotion, and increments commensurate with responsibilities.
Promotions and Career Growth
After joining these positions, you can be promoted as Lower Division Clerk (LDC) by clearing a departmental examination. However, promotion happens after five to six years of service and based on the available vacancies. Again, you can be promoted from LDC to Upper Division Clerk (UDC) through departmental examinations. There are chances that after initially joining as SSC MTS, you can retire as a Gazetted rank officer. Every promotion comes with an increased salary, prestige, and responsibilities. The various promotions along with salary increments are shown in Table 2.
Table 2: Stage-Wise Promotions with Salary Increments
| | | |
| --- | --- | --- |
| Promotion | Years of Service | Salary Increment |
| First Promotion | After 3 years of service | Rs. 1,900 |
| Second Promotion | After 3 years of service | Rs, 2,000 |
| Third Promotion | After 5 years of service | Rs. 2,400 |
| Fourth Promotion | —– | Rs. 5,400 |
Conclusion
SSC MTS positions are a good opportunity for middle-class people to attain stability, growth, and higher prospects. Along with salary, promotions, and perks, employees also enjoy post-retirement benefits (such as gratuity, leave encashment, salary arrears, etc.), medical coverage for self and family members, and NPS benefits. The icing on the cake is that after every ten years, the government revises the salary of its employees by constituting a new pay commission. You can learn more about this examination and prepare for it by visiting BYJU'S Exam Prep.