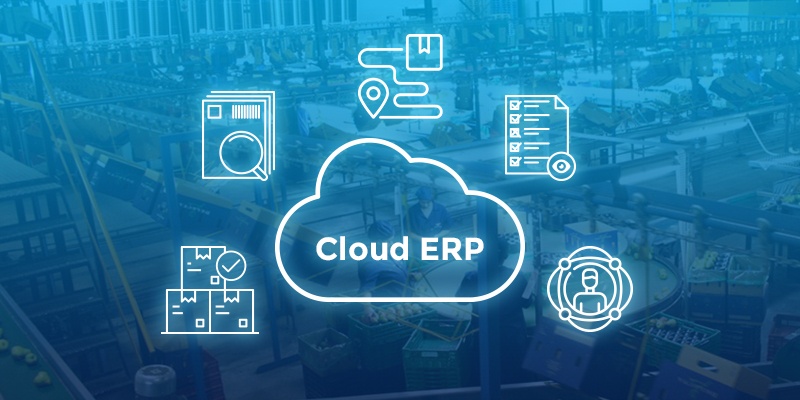 There are many organizations that benefit from cloud-based enterprise resource planning solutions. Each department receives its own upgrade and software to improve daily operations and increase worker productivity. Leaders of organizations should consider the features of a cloud ERP solution and how well these features contribute to the success of the organization.  
Automating Mundane Tasks 
A repetitive task can be exhausting for workers, and ERP provides methods for automating these tasks. It is through automation that companies can operate smoothly and allow their workers to focus on more pressing issues. In place of performing tasks that software can manage, employees handle customer service and sales. The cloud ERP system offers a variety of features and specifications tailored to the needs of each company. Get a full list of ERP system features from a vendor and choose the best applications for your business. 
Streamlined Accounting Systems
An accounting and financial data system require a secure data center with a few authorized users. Using ERP improves the efficiency and synchronization of financial and accounting data in a centralized location. The security measures for the systems prevent outsiders from accessing the system and require each employee to log in through a user account. An administrator at the organization determines the workers' permissions based on their roles. Business leaders get financial statuses and daily totals through the systems.  
Tailored to Fit Reporting Capabilities
Managing and analyzing data requires reporting capabilities. They must decide regarding business operations, employees, and products. Because of the data collected from the reports, the company can evaluate the quality of customer service, the sale of products, and how well their employees perform their daily duties. A company owner can enter any query into an ERP system to get the data they require for makng decisions and improving their organization. Through the integration, the company has enhanced reporting options for all departments and collects data faster.  
Customer Relationship Management System
ERP integrations often include customer relationship management systems. Sales teams collect customer information to help them better serve their customers. The details of each customer appear on the sales team's workstation while they are taking calls. A company's level of customer service determines its reputation. By using these details, the business owner can evaluate which customers purchase the most products from the company and when to send them incentives to increase sales.  
Improving Sales and Marketing Efforts
By collecting sales data, the company improves its marketing efforts and closes more sales. Organizational leaders can use this information to create successful marketing campaigns and attract more customers. Customer data provides information regarding the target demographic and who is purchasing the products. When companies know who has an interest in the products, they can determine what elements to include in their campaigns to entice visitors to make a purchase.  
Integrated enterprise resource planning solutions cater to the needs of companies and are customized for each department. As a result, companies can track their sales and profits more accurately. Owners are also able to review the reporting capabilities and analyze data in a timely manner. They integrate CRM systems with ERP systems, which helps sales teams close more sales and increase the number of clients they have. As a result, marketing efforts are more efficient and attract the correct audience to the company and its products. Learn more about cloud ERP solutions through a vendor.