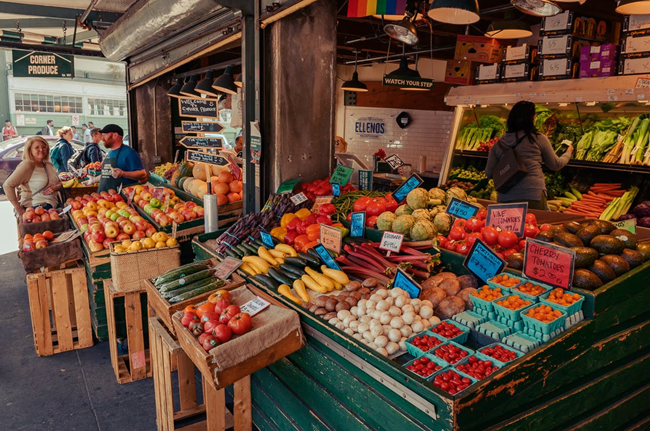 Now that covid-19 can be slightly left behind, fairs reopen their doors this year to welcome millions of exploitants. The perfect place for finding new business partners, potential customers and maybe even suppliers.
An annual fair or fair is usually well attended by both the residents of the city or village and the surrounding area. In summer and at large fairs you see people from all over the country flocking to a fair.
Many markets nowadays are more than just a few hundred stalls, there is a lot of fun, there are various activities and there is often street theater and music. Almost every town and city has an annual market and in large cities, different neighborhoods or districts often have their own markets.
Most fairs and fairs start around Easter and end at the end of the year when the Christmas markets begin. I myself have been on the market for years and have also visited most of the large markets in the Netherlands as an exhibitor. The markets are spread across the Netherlands and are described in detail to give you a good picture, and the peripheral activities are not skipped.
Fair Alphen aan de Rijn
The Jaarmarkt in Alphen aan de Rijn is the largest annual market in the Netherlands and is always held on the third Wednesday in September. That is for 2022 on September 21. From 10:00 to 17:00 you will find market stalls and much more throughout the center of Alphen aan de Rijn. Such as stand workers, food trucks, fair and a number of activities.
Consider activities such as a children's flea market and various children's activities such as bouncy castles, workshops, crafts, face painting, etc. Entertainment is certainly not lacking, such as: Dixieland band, Country band, Rock & Roll, Dutch-speaking and All-round bands. The music program ends later than the market. You can enjoy all the music and entertainment until 7 pm.
Zuidlaarder Horse Market
On Tuesday 18 October there will be another Zuidermarkt in the Drenthe village of Zuidlaren. From ancient times it was a horse market today it is a combination of a horse market and a commodity market.
It is still the largest autumn market for horses in Europe and is not only visited by the Dutch, but you will find traders from all over Europe to sell or buy the trade. Not only is the horse market popular and large, this certainly also applies to the goods market of more than 4 kilometers with a wide range of non-food and food products. The local Zuidlaarderbol is also sold, a kind of large currant bread.
In addition to the horse market and the commodity markets, there are many other activities such as a funfair and lots of music and various party tents. In the north, the Zuidlaarder Paardenmarkt is one of the largest events that attracts a large audience.
The summer fairs in Ermelo
The Summer Fairs in Ermelo are much more than just a fair. In addition to the 190 stalls, there is also a lot of music. You will find a stage on the Molenplein.
The summer fairs are held on Tuesday evenings during the summer holidays from 6 p.m. and lasts until about 9 p.m. The range of products is very large, both in food and non-food. It is one of the largest and busiest markets in the Veluwe. The Braderie runs from the Immanuelle Church to the tourist office in Ermelo. A good tip is to go to Ermelo earlier so that you can find a good place for your car and let yourself be pampered in one of the nice restaurants in Ermelo.
Come prepared
First impressions matter. That's why it is always important to come to a fair well prepared. There are a few things that belong to the holy grail of fairs: A roll up banner, a counter and and a lot of good cheer. Double checked those things? Then it is safe to say you are ready for the fair.
Stand out
To lure visitors to your stand it is important to stand out. You can do this by dressing up in your stand in a professional way. Like mentioned before, the roll up banner belongs to the holy grail of fairs. But of course you can also use similar products like a x–banner or posters. It is important that besides a good story, your stand is something professional and good to look at. That way you attract visitors faster.
Thinking about it
Apart from being prepared in the way of how you want to come over to other exploitants and visitors. It is maybe even more important to prepare in advance what you want to get to know at the fair. That can be things you want to learn as a visitor. But also things you want to know from potential customers, partners or suppliers as a exploitant. Besides that it is also of big importance to get to know who is coming to the fair. In that way you can make a list for yourself of who you want to visit.
Get your story together
Visitors do not have much time to listen to you due to the fact that there are more stands they want to visit. With that in mind it is recommended to prepare your story which you want to share with visitors. Make it succinctly so that you do not lose the interest of the visitor.
Besides that it is maybe even more important to prepare for difficult questions. Partners of suppliers want to know with whom they are doing business and if your story is not right they will walk away.
Give them a reminder
It is always important to give visitors or exploitants something to take with them home. On a normal fair day you will speak to more than a hundred people. Remembering all those stories can be difficult sometimes.
Print some business cards or flyers to hand out on the day of the fair. In that manner people can come home and look up your contact information and the information you have told that day.