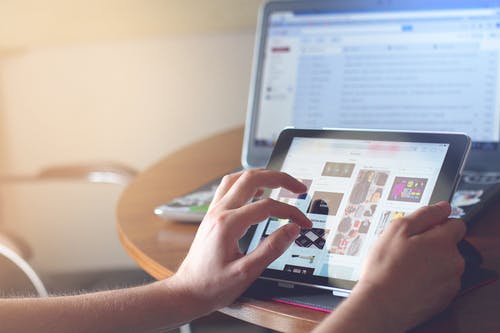 Apple released the first iPad in 2010, and since then, it has only improved.
You may use your iPad for work, games, or watching movies. Whatever the reason you use your iPad for, you know that a few problems can crop up from time to time.
You don't have to let a frozen screen or slow iPad ruin your day. We cover the most common iPad problems and how to fix them to get you back up and running in no time!
Frozen Screen
One of the most common iPad issues is a frozen screen. Usually, this is due to too many apps running at once. First, try restarting your iPad by holding down the power button to fix this issue.
If that doesn't work, you can try resetting your iPad by holding the power and home buttons together for ten seconds. Don't forget to back up your data before trying this fix.
Not Connecting to WiFi
If your iPad doesn't connect to WiFi, ensure that the WiFi is turned on in the iPad settings. Next, make sure your iPad is in range of your WiFi router. If it is, then try restarting your iPad and your router.
If that doesn't work, you can try fixing your iPad by resetting your network settings.
Go to settings
Click WiFi
Find the network name and click the I button on the far right.
Click "Forget This Network"
Restart your iPad
Try reconnecting to the network again
Your iPad isn't Charging
If your iPad doesn't charge, it may be due to a problem with the lightning connector or the charging port. Follow these steps to troubleshoot the issue.
Inspect the lightning connector for any damage. If you see any damage, try using a different lightning cable.
If the connector appears to be okay, try resetting the iPad. Press and hold the sleep/wake button and the home button for ten seconds until you see the Apple logo appear.
If the iPad still doesn't charge, it may be due to a problem with the charging port. Inspect the port for any debris or damage. If you see any, clean it out with a soft, dry cloth or use a can of compressed air to blow it out.
If the port looks clean and undamaged, try resetting the iPad again. If the iPad still doesn't charge, you may need to have it serviced.
Broken Screen
If you shatter your iPad screen, you're going to need to get a new one. Repairing an iPad screen is not something you should do yourself. If you break your screen, bring it to an Apple Store or certified repair center for an iPad screen replacement.
Don't Let iPad Problems Slow You Down
If your iPad isn't working, don't get rid of it just yet. You may be able to fix some common iPad problems and get your device working again in no time.
Did you find this article helpful? If so, make sure to read more from our tech category today!