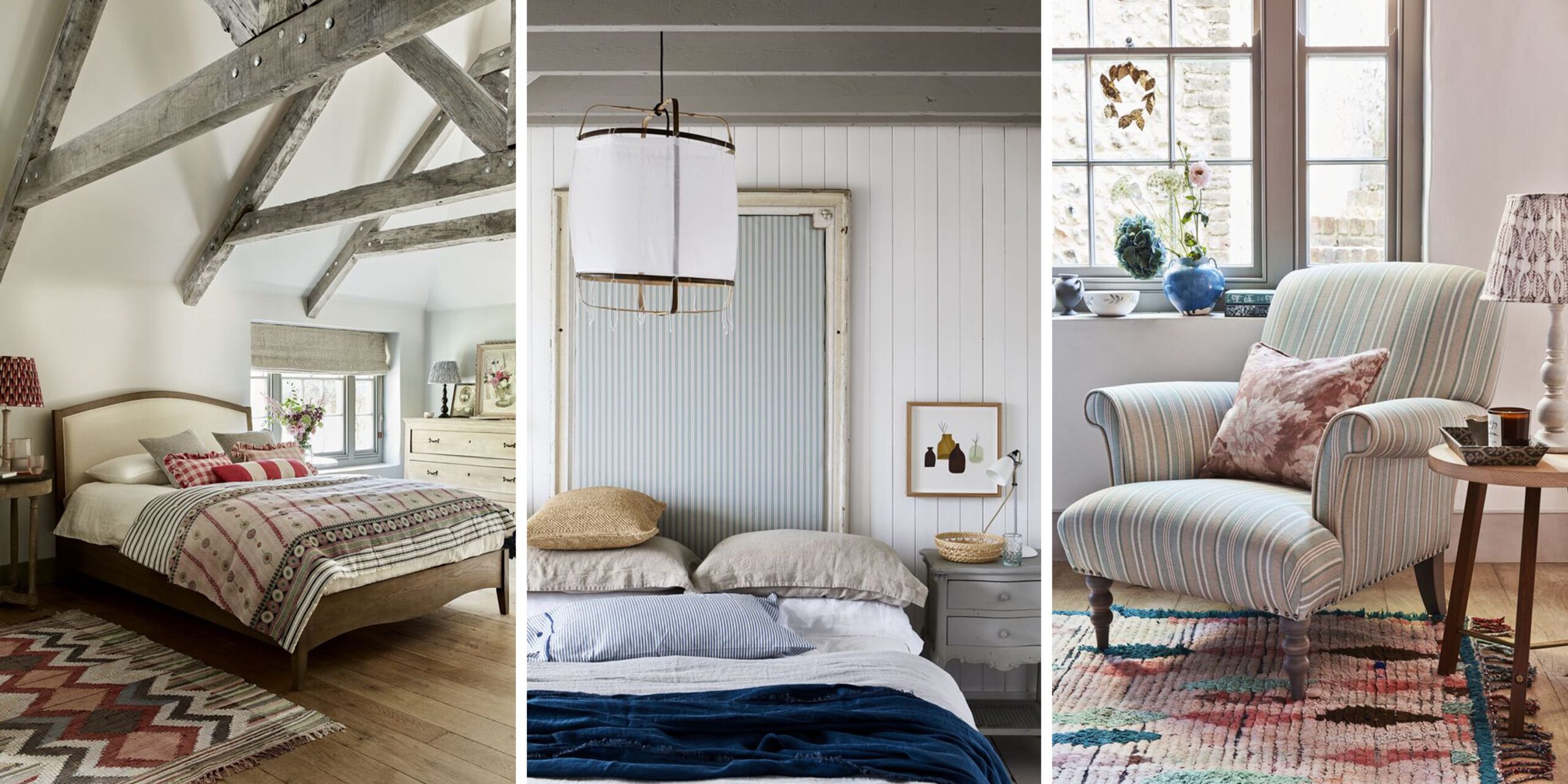 As we move onto another new year, let's explore the latest bedroom trends that will dominate interior design in 2024. Whether you are in need of a bedroom makeover or have just bought a new home, these trends are worth paying attention to. Let's delve into the most significant elements that will define bedroom aesthetics in the coming year. Our interior designers in Hyderabad city have compiled this list of trends so you can stay up to speed with the latest development in interior design landscape.  
1. Wall Carpeting: Adding Texture and Warmth
Wall carpeting is believed to make a comeback in 2024. The trend towards wall carpeting is sure to make a steady incline since it focuses on creating texture and warmth in a space while also creating a cosy and inviting ambience. While embracing the trend, make sure you opt for high-quality plush carpets that extend from the floor to the wall. Choose neutral tones for a timeless look, and if you feel like experimenting, go for bold patterns and vibrant colours to make a statement. 
2. Layers: Creating Dimensions and Comfort
Layering involves combining different textures, fabrics, and materials to create depth and visual interest. And this is going to be the highlight in 2024. You can experiment with the art of layering using throw blankets, cushions, and accent pillows in various patterns and colours to add personality and oziness. Materials like faux fur, knits, and velvet will create a luxurious and inviting ambiance. Incorporating different sizes and shapes of furniture pieces can also contribute to the layered look. Mixing in elements such as rugs, curtains, and wall hangings can further enhance the dimension and cosiness of the space. By carefully selecting and arranging these layers, you can create a visually stunning and comfortable environment that reflects your personal style. 
3. Statement-Making Bedding: Elevating the Focal Point
We all know that the bed is the centrepiece of your custom-made bedroom. In 2024, make sure you embrace oversized headboards or elaborate bed frames that take all the attention. Choose bold and vibrant colours, intricate patterns, or luxurious fabrics like silk or velvet to make a striking statement. This allows you to express your personality and create a visually captivating focal point.
4. Patterns: Embracing Bold and Eclectic Designs
Patterns will play a significant role in 2024. While many have been embracing the trend of minimalism in recent years, in 2024, you will see bold and eclectic patterns. If you plan to renovate your bedroom, experiment with floral patterns, abstract designs, and geometric shapes in curtains, bedding, and wallpaper. These will add depth and visual interest and create a unique atmosphere.
5. Paint Colours: Earthy Tones and Moody Hues
2024 will see a shift towards earthy tones and moody hues. Yes, that's right! Colour combinations like deep greens, warm terracottas, and calming blues will dominate bedroom walls. These colours help to unwind, relax, and have a harmonious and nature-inspired bedroom design. Other than creating a calming and nature-inspired atmosphere, these colours add richness and depth and can be easily paired with neutral furniture and accessories. This will make the bedroom truly stand out while making a statement in your space.
6. Lamp Shades: Sculptural and Artistic Lighting
Lighting is crucial in setting the mood and ambiance of a bedroom, and in 2024, sculptural and artistic lamp shades will take the spotlight. Look for unique and eye-catching designs that serve as both functional and decorative pieces. From geometric shapes to organic forms, these lamp shades will add a touch of visual interest and sophistication to your bedroom while providing soft, warm lighting. The sculptural and artistic lamp shades showcase your personal style, creating a truly one-of-a-kind space.  If you've asked yourself what size lamp shade do you need, consider the size of your lamp base and the overall scale of your room. A general rule of thumb is to choose a lamp shade that is roughly two-thirds the height of your lamp base for a balanced look. By carefully selecting the right size lamp shade, you can enhance the overall aesthetic of your space and create a harmonious atmosphere. 
From wall carpeting and layered textures to statement-making bedding, bold patterns, earthy paint colours, and artistic lamp shades, there's something for everyone. Incorporate these trends into your bedroom design to create a space that is not only stylish but also a reflection of your personal taste and preferences. In case you don't have the time to spend on your bedroom project, hire an interior design team to get things done for you! Get ready to transform your bedroom into a haven of style and relaxation in the coming year!