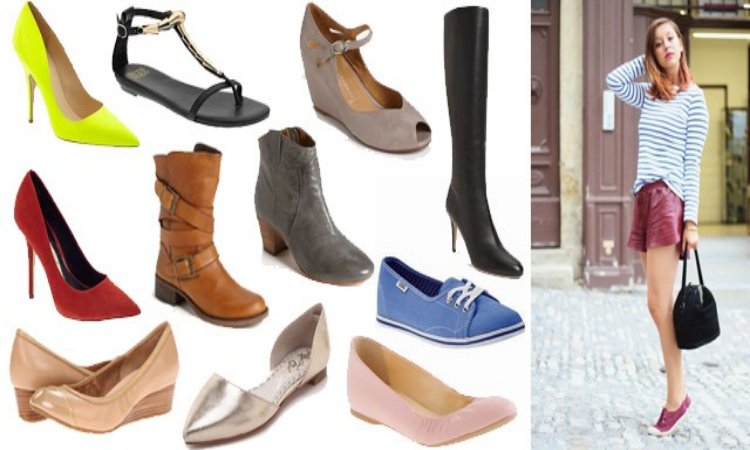 Women's shoe styles range from casual to fancy, trendy to traditional, and short to tall. Each sort of shoe has a distinct function. On the other hand, many types of womens casual shoes go with everything and can be worn with a variety of clothing and events. This article will guide you through the types of shoes that are essential for your wardrobe.
● Sneakers
The surge in the popularity of sneakers has coincided with the development in popularity of athleisure as a trend, and there is a wide range of options on the market, from rugged sporting shoes to stylish casual footwear.
Women's casual shoes are usually most sought after. Lace-up sneakers are the most frequent footwear on women's feet and in stores. They come with shoelaces, as the name implies, to keep the shoe snug on your feet.
Slip-on sneakers are ideal for you if tying shoelaces is too demanding for your hectic lifestyle. Due to elastics sewed onto the sides, low and laceless shoes are easy to wear and slip-on.
● Running shoes and trainers
Classic running shoes are ideal for jogging, whether professionally or recreationally. Even if you're jogging a long-distance or just walking to the shop, their cushioning sole helps keep your feet comfortable. The best part about these women's shoes is how light they are.
Trainers are made specifically for sports and are the most comfortable when it comes to running in them. If you're going on a trip and want to go for a jog in the morning, bring a pair of these with you. When looking for trainers for yourself, make sure the sole is thick enough.
The best sports shoes for women can be bought online during summer sales. They offer dil ki deals.
● Ballerinas
Ballet shoes are the inspiration for ballerinas. Ballerinas are flat shoes with a circular front that are incredibly flexible. The sole of a pair of ballerinas curves when you are not wearing them because they are so comfy and flexible. They feature a broader sole than sandals and are quite attractive when worn. These women's shoes are lightweight, making them easy to travel or wear.
● Loafers
Loafers are laceless slip-on shoes with elasticated sides that make them easy to put on. Laces are not required in loafers because they have elastic. The best thing about loafers is that they are neither very formal nor overly formal. These types of women's shoes go with a variety of items, so they're great for mixing and matching. These are one of the best women's casual shoes.
● Canvas
Canvas shoes should be proclaimed the coolest shoes in shoemaking history. These casual lace sneakers come in a variety of colors. Canvas shoes are fashioned from the same canvas fabric that painters use. They're entertaining, adaptable, readily available on the market, and not at all expensive. They are long-lasting and come in two styles: ankle-length and above-ankle-length.
● Moccasins
Moccasins are a type of slip-on shoes that are traditionally constructed of deerskin or soft leather. A moccasin's sole is usually soft and flexible, and there is no visible heel. The origin and composition of loafers and moccasins differ. The latter was manufactured entirely of one piece of material and included distinctive elements such as prominent soles and ornate laces.
● High tops
High-tops are more of a design style than a shoe style, and they can be found in a variety of athletic shoes, including sneakers, converse, and trainers. A high-top shoe extends just above the ankle. Because of the added protection around the foot and ankle, high-tops are commonly worn while playing sports like basketball.
● Juttis
The jutti is a beautiful ethnic footwear style for women. It originates in the country's northern regions, particularly Punjab. Juttis, which have a flat sole and a close front, were traditionally made of leather and embellished with profuse metallic embroidery, but today's market offers more modern prints and embellishments. In the Indian scenario, they can be considered women's casual shoes.
● Derby
Derby shoes are extremely similar to Oxford shoes, but the lacing mechanism is different. Unlike Oxford shoes, Derby shoes have open-lacing, which means that the side tabs where the shoelace eyelets are perforated are stitched on top of the vamp.
● Clogs
Clogs are a style of women's footwear that is fashioned entirely or partially of wood. Wooden clogs were once worn as protective shoes in farms, factories, and mines, but now they're fashionable work shoes with a leather upper wooden sole.
● Brogues
Brogues refer to any shoe having broguing, including Oxfords, and have little to do with the structure of the shoe. Broguing is a shoemaking design that consists of decorative perforations or tiny holes in the shoe's leather and serrations around the exposed borders. Brogues might be boots, formal shoes, or sneakers, as long as the perforated design is present.
Conclusion Apart from these shoe varieties, women can choose from an array of heels as well. From casual wedges to pumps and stilettos, you can choose to wear them as the occasion demands. However, shoes are an essential component in any women's wardrobe. Various online websites offer the best sports shoes for women and casual ones. Go on a splurge!