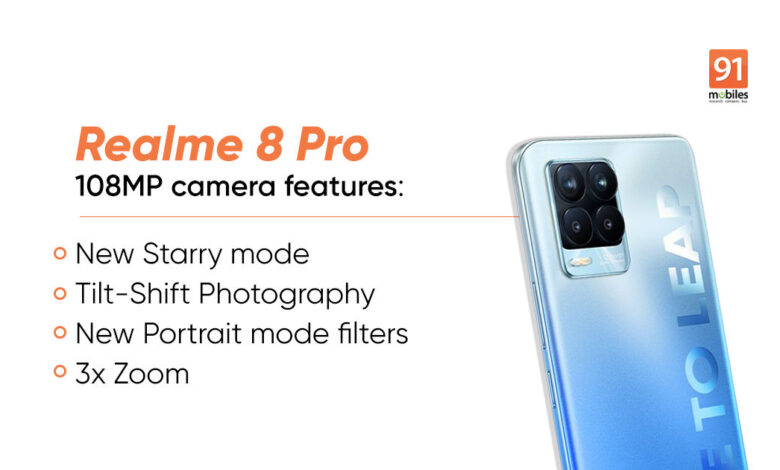 Tech
Realme 8 series will be launched in India on March 24, promo video has come out
New smartphone Realme 8 to be launched in India on March 24, 2021. The company's CEO Madhav Seth has shared this news through a promo video. The Realm 8 series has been in the news for the last few days. The company has indirectly revealed the launch date of this phone. In addition, the CEO has introduced a 108-megapixel camera feature in the product, which will going to be launched on March 24. Earlier, it was reported from Realm 8 series that this phone will have a 108 megapixel camera.
A promo video for this product has been posted on Realme India's YouTube channel. You can see the embed below. In this video you can see Madhav Seth racing on Buddha International Circuit. The video reveals that the company's new product will be launched on March 24. However, the company did not specify which product will be launched on March 24. At the end of the video, Madhav Shet asks the audience, "Have you dared to capture Infinity?" If not, Realme challenges you to capture Infinity with a 108 megapixel camera. In addition, the video features 8 racing cars. The Realme 8 series is rumored to be launched on March 24.
This is not the first time I have teased a 108 megapixel camera for the Realm 8 series. Earlier last month, Madhav Seth had posted a tweet. From which it was indicated that the upcoming Realm 8 series can be given a sensor of 108 megapixels. But, it was not clear in which model it would be found. After this, the company had clarified from Realme 8 that this will be a 64 megapixel camera phone. This means that the Realme 8 Pro can be given a 108 megapixel camera.
The Pro variant was listed on the US FCC. This indicates that the Realm 8 Pro will come with a 4,500 mAh battery and 65 watt fast charging support. This phone will be based on Android 11. Which will work on Realm UI 2.0. The Pro model will feature a 6.4-inch Super AMOLED display, MediaTek Helio G95 processor and a 5,000 mAh battery. It will also come with 30 watt fast charging support.