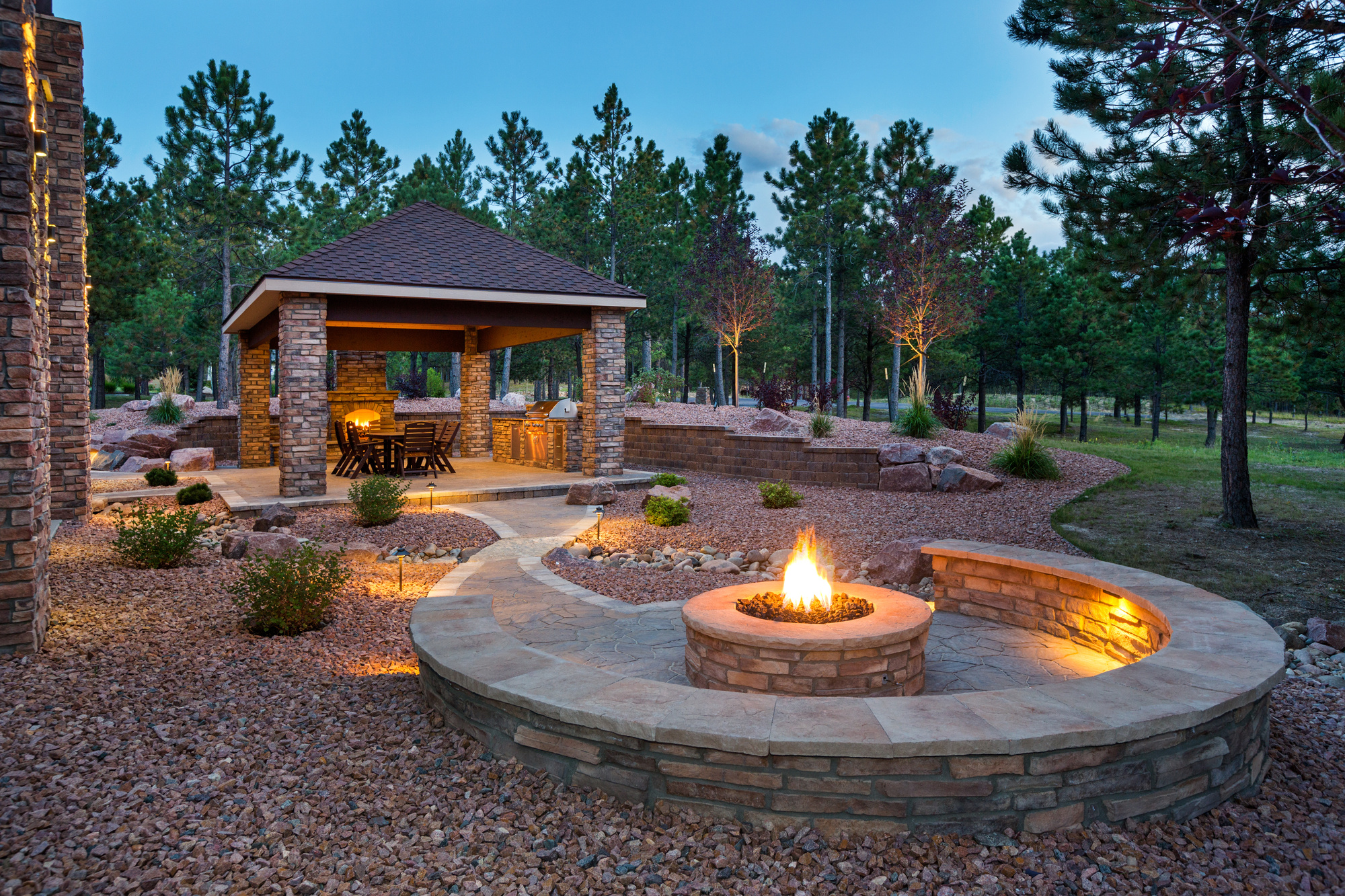 According to a recent survey, 70% of U.S. homeowners are planning further home improvements for 2022. Of these, 43% will engage in improving their outdoor spaces.
These include exterior renovations like outdoor kitchens, fireplaces, patios, and swimming pools. Are you among those homeowners fantasizing about roasting smores over the open fire on upcoming summer evenings?
Don't pick up a brick until you've read about the ins and outs of building an outdoor fireplace.
The Purpose of Your Outdoor Fireplace
Your outdoor fireplace plans hinge on what you intend to use it for.
Do you simply want to enhance your existing entertainment area? Do you crave a place to enjoy the fresh air on cold winter nights? Are you in need of additional cooking space?
How Much Space Do You Have Available?
Each of the above aims may require additions to your layout, such as a food preparation area or outdoor seating.
If you need seating around the fireplace, you can opt for patio furniture, logs, or permanent stone structures. A wall around your fireplace helps delineate the area and can incorporate seats.
According to Patriot Landscape Solutions, patio pavers are an elegant and beautiful addition to any outdoor fireplace, too.
The cost to build an outdoor fireplace depends on how large it is as well as any extras you include in your design. If you build a large fireplace, it will stand out as a focal point in your yard and impact the overall appearance of your home.
If you build a fireplace that's too small, it will fade into the background or look like an afterthought.
Try to visualize how your fireplace impacts the design of your home while accommodating your needs.
The Basics of Building an Outdoor Fireplace
When you've got an idea of the layout for your fireplace, you've still got some more decisions to make.
What materials will you use to build your fireplace? A rustic look blends in well with a country or ranch-style home, while metal and concrete suit contemporary homes best.
Familiarize yourself with the pros and cons of gas vs wood-burning fireplaces, since you'll need to choose one of these options for your design.
Gas burns cleanly and emits fewer carbon emissions, but it doesn't quite match the ambiance created by roaring flames reaching up into the night skies. You'll need to install an additional gas line for a gas-burning fireplace, too.
Yet, if you opt for wood, you'll need an outdoor fireplace with a chimney. Some municipalities have restrictions on burning wood in your backyard.
So, you'll probably need to follow building codes when constructing a wood-burning fireplace and spend time keeping your chimney clean and soot-free.
Building an Outdoor Fireplace Adds Value and Fun
An outdoor entertainment area encourages you to spend more time outdoors, enjoying fresh air and family activities. It's the perfect place for getting together with friends and an excellent selling point if you decide to sell your home.
Whether you're building an outdoor fireplace or planning a bathroom refurb, we've got all the best tips for you. Keep browsing our blog for more.