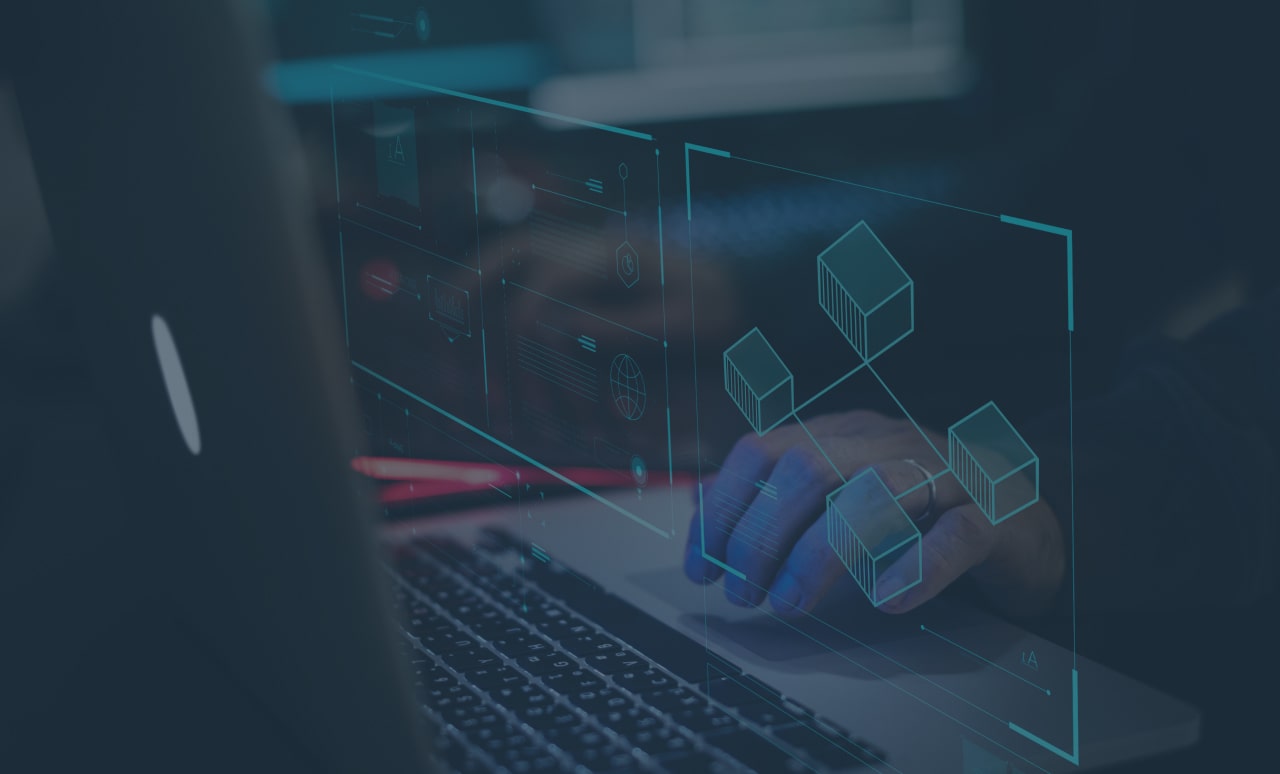 We are developing various platforms to automate many solutions for your business. The platforms on which the software is built and integrated are based on IoT technology, as well as on the principle of cloud storage of the most important data. Platform development services from our company will allow you to achieve your goals even faster, attract a huge number of new customers, given the simplicity of the interface and taking into account the needs, by collecting information to obtain statistics, optimize your costs, as well as reach payback and get high profits.
What is included in our platform development services?
When a potential customer contacts our company, we offer him the following categories of our services:
Design, development, and implementation of a cloud platform:
Ensuring reliable protection of all user data.
Continuous upgrade of all consumer applications, immediately after the release of a new software release.
Accounting for all the unique features of our client's business.
The possibility of almost unlimited scaling of the system is due to the creation of clusters of the cloud platform.
Achieving the most efficient use of each user cluster, structuring data, and quickly finding the right account in the database.
Complete renovation of the previously installed platform for the user:
Diagnostics of the system in order to detect weak or unprotected places.
Compilation of a defect statement.
Maximum preservation of all the most useful segments that can still be used after the integration of new engineering developments.
Complete modernization of the existing platform.
Removing old clusters, and replacing them with new ones.
Installing a new user interface.
Integration of the updated platform for full-scale or mobile user applications.
Creation of a new platform from scratch, according to the TOR from the customer:
Creation of terms of reference.
Platform architecture development.
Development of a new ecosystem.
Filling the platform with content and basic functions.
Integration of an executive device from IoT technology.
Creation of mobile applications.
Linking the platform to cloud storage.
Ensuring increased security and protection against cyber-attacks.
If necessary – provide remote user support in real-time.
Organization of communications through API technologies:
Ensuring an uninterrupted connection over a dedicated fiber-optic line between the transmitter and the actuating device.
Establishing feedback between different devices.
Connecting applications in the cloud via API.
Testing uninterrupted communication between different devices.
Creation and integration of the SaaS platform:
Choosing a place and method for storing user data.
Combining the algorithm and program code with existing servers and custom software.
Setting the application performance required by the customer, based on the number of operations that need to be processed in a certain period of time.
In addition to the services described above, we are also ready to provide each customer with round-the-clock live support for your employees. In case of problems. Provided that you provide us with online access to each application we create, we can become reliable partners for a long time. Periodically, we carry out scheduled diagnostics of your system. we clean and defragment free clusters, set up communication failures and perform other types of maintenance. With us, you will not only get the best product but also forget about problems when using it.
All our services form the basis of the terms of reference, work plan, and estimates. This set of documents is mandatory provided to each of our clients before signing the contract.
Examples of already developed platforms for our clients
We have been working in the IT services market for more than a year, and our clients, individuals, and small or large companies, turn to us, again and again, to develop platforms to optimize the business management process. The following are the most popular types of work we do with clients to build platforms:
·         A huge number of classic platforms for various internal business management systems, as well as public websites with the ability to control, collect information and analyze it through executive devices.
·         Advertising analytical products, where the customer or user can independently make adjustments, update current promotions or calculate discounts.
·         Creation of cloud storage with reference to PC software and mobile devices running on Android or IOS.
·         Formation of a database for the possibility of remote control of all incoming, long-standing, or newly saved documents created by users, and employees.
·         Creation of service for secure verification of all documentation submitted for analysis, with complete anonymity of personal data.
·         Working out a technical task for creating a complex platform, calculating investments, maintenance costs, as well as the need and number of upgrades for a certain period of time.
Above are not all the platforms that we managed to develop over the years of our existence. If a customer contacts us with an idea, we immediately offer an analog, previously integrated for another customer. After the analysis and presentation, our customer understands exactly what he needs and how his future platform will work.
What are the benefits of developing a new platform?
The decision to develop and implement a new platform in the system of intelligent asset management or business processes has many undeniable advantages:
All solutions for creating a new platform that is based on IoT or cloud data storage are characterized by increased performance. This gives, first of all, complete freedom to business participants in organizing new production, and also provides full control over each stage of obtaining the product. up to its delivery to the end customer.
Given that the creation of such platforms is rapidly gaining popularity around the world, each customer has a choice between new individual development and investment in their own, unlike anything system, or buying a ready-made intellectual product from world-famous companies such as AWS, Microsoft Azure or Google Cloud. It should be noted that in the second case, each user will have to pay for hosting.
All our programmers, if it is necessary to integrate a platform solution into cloud services, offer and configure only those intelligent products and databases that are verified by users and have an impeccable reputation, for example, Azure or Google Cloud. There are no more than ten similar cloud services in the world, each of which has such a high level of security that data leakage is completely excluded.
We have our own center for retraining our personnel and obtaining new knowledge in the field of IT technologies, which gives us the opportunity to integrate existing solutions with the latest innovative developments.
We always conduct UX / UI expertise, which allows us to evaluate the deepest aspects of a new product, as well as the effectiveness of its application to achieve specific user goals.
These solutions are characterized by increased performance. The client has the opportunity to order the development of any decentralized solution, where personal data will be stored in a cloud environment that is practically not limited by hardware requirements. This is achieved due to the special architecture of the system, the clusters or building blocks of which practically do not depend on the total amount of data that is planned to be received or processed through the execution units.
When communicating with the client, we identify and analyze in advance their business plan, planned software scalability, as well as business expansion and profit expectations.
The main advantage of our company is not only a huge staff of highly qualified programmers, as well as many years of experience, but also a flexible individual approach to each customer in order to get the maximum benefit from doing business. We have standard solutions for each industry, but if it happens that we cannot offer something specifically for your business, we always study the main aspects of your operation and your profit.
All of the above benefits allow you to maximize the efficiency of developing and implementing a cloud storage platform into your business management system.
What areas of business do we interact with?
Civil and industrial construction.
Heavy and light engineering.
Various branches of industrial production.
Energy and resource management
Cargo transportation and all types of logistics of goods from the point of production to the end customer.
Sale, rent, and other operations with real estate.
Telecommunication services, cellular communication, Internet.
All kinds of wholesale and retail trade.
Storage and warehouse accounting of goods.
Banking, cash, and card transactions. tangible or virtual assets.
All branches of agricultural activity.
Insurance of individuals and large companies with tracking the occurrence of insured events, policy analysis, and other important functions.
Tourism, hospitality activities, air transportation, and other modes of domestic and international travel.
Thus, we will be able to help you organize an effective process of control over every aspect of your activities. You will be able to collect statistics, make up for the lack of raw materials, take into account possible defects, and also fully control the movement of goods from the place of delivery to the end consumer. The development of a new platform will greatly facilitate your life, reduce costs and increase profits.