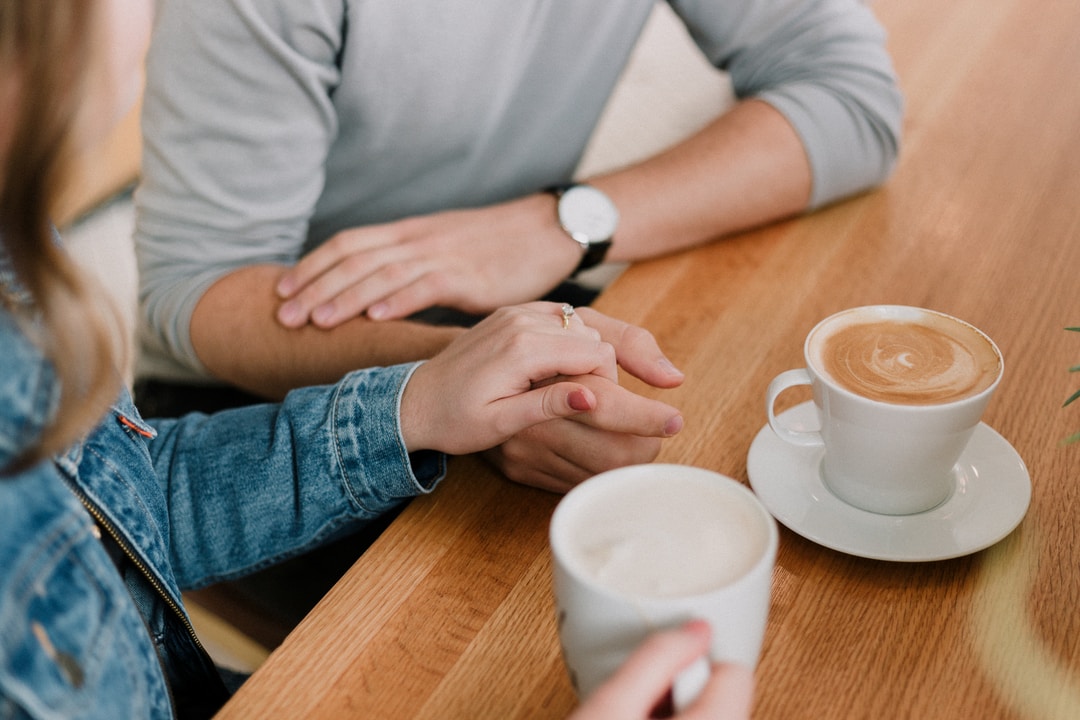 When it comes to romantic relationships, Virgos are unique. Unlike other horoscopes, Virgos keep their emotions guarded. They want to make sure potential partners are genuine and authentic—and they need to know that your feelings are the real deal. Above all else, Virgos look for stability in intimate relationships, and they're searching for a romantic partner who isn't afraid to express their feelings.
So, how can you show your favorite Virgo how much you care? Whether you're hoping to take your relationship to the next level or surprise your partner with something special, here's how to win their heart.
Always keep it real with them.
If you're wondering "Why are Virgos so hard to love?" you're far from alone. It's a common misconception that Virgos are hard to connect with—and many Virgos hold their feelings inside until they feel comfortable letting their emotions pour out. Both Virgo men and women are wary of instant relationships, and Virgos typically come across as cold at first.
Whether you're preparing for a first date or in a committed relationship, it'll take time for a Virgo to warm up to you. To speed up the process, always be authentic with your emotions. Because they hate lies, Virgos often search for romantic partners that describe their opinions bluntly, present their real emotions, and keep it real with them.
Like other Earth signs, Virgos will be quick to notice if you feign interest or hide your real emotions. Each person is unique, so let your true colors shine! Whether you're an Aquarius, Scorpio, or Pisces, embrace your unique personality, and your Virgo will take notice.
Surprise them with simple, natural gifts.
Virgos want to know that you care, so why not show your favorite Virgo how much you appreciate them with a simple gift? Virgos love helping out their loved ones, and they want to be there for you when you need them. At the same time, Virgos love to feel needed and wanted—and simple gifts can show your partner your gratitude for everything they do for you.
Depending on your partner's love language, you might bake them a cake or surprise them with a romantic dinner. If you're searching for a meaningful gift they can enjoy and cherish for years to come, houseplants are the perfect option for any Virgo.
Virgos are obsessed with order and neatness, and houseplants are a great gift to keep their home feeling purified. With live plant delivery, you can surprise your Virgo with a vibrant, lush houseplant that matches their unique personality. Indoor plants enhance creativity, improve well-being, remove pollutants from the air, and brighten the home. Plus, whether you order fresh flowers or succulents, you can watch your relationship grow alongside your indoor plants!
Respect their personal space.
Virgos are extremely social, but they're also incredibly independent, and they want a romantic partner that will respect their space. Your Virgo enjoys spending one-on-one time with you, and they want to enjoy alone time without worrying about constant social functions. When it comes to dates, gauge your Virgo's comfort level. If they prefer spending time at home, consider planning an at-home movie night instead of going out with friends.
Because they're dedicated to giving 100 percent to everything they do, Virgos might feel like spending too much time with other people will hinder their goals. In other words, if your Virgo asks to spend time apart, avoid taking it personally. Virgos like to focus on themselves, and achieving their goals requires solitude. Give your partner the freedom to do their own thing, and they'll show you how much they appreciate you.
Even though Virgos can be hard to love, taking the time to win a Virgo's heart is well worth the effort. Ultimately, appreciating their unique traits, showing your gratitude, and respecting their personal space can help you build a healthy relationship with a Virgo.https://livechat.messagebird.com/index.html?