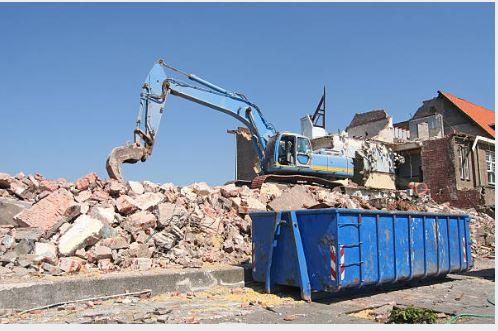 One of the most convenient and cost-effective ways to dispose of your household waste when renovating your home, or simply having a good old clear out of your home and garage, is to hire a skip in Melbourne. 
Skip hire is a simple solution for householders when you have a lot of rubbish to dispose of, but to make the most of the available space in your skip, it helps to know how to load it properly with your household waste.
The first thing you need to consider is what size skip to hire. Skip bins come in a range of sizes, so there will be one perfect for your needs. You will need to consider where to place your skip while you fill it with your waste, and it should be placed somewhere convenient for you to load but doesn't block your or your neighbour's driveway or access gates.
Skip Hire Melbourne
Before we dive into how to load your skip to maximise the space you must work with, we should clarify that some waste materials cannot go into your skip bins in Melbourne. Some materials are hazardous to the environment, so before you go ahead with your skip hire, check to see if you can put all your household rubbish in your skip bin.
List of materials that cannot be put in a skip bin:
Asbestos
Car tyres, batteries and engine oil
Explosives
Flammable materials
Hazardous chemicals
Household waste such as food scraps, nappies and sanitary items
Liquid concrete
Oil-based paint (gloss paint)
Tips for space-saving skip hire
You can efficiently load your skip to maximise the available space by not simply throwing things in randomly. While it can be tempting to simply put things in your skip as you generate waste from your home renovation project, it can help to spread a tarpaulin on the ground next to the skip and pile up your building or household waste there first.
In fact, if you peg out a tarpaulin and start piling up your waste before your hire your skip, you can get a better estimate of how large a skip to hire. One of the most common issues householders have when disposing of their household waste is underestimating or overestimating the size of the skip to hire.
Pilling up all the waste created by your project right next to where you plan to site your skip bin will also make it easier to load up your skip with waste once it arrives. 
Sort your waste before filling your skip bin
It can help to sort out all the flat items such as wood planks, plywood boards, and table tops and place these at the base of the skip to eliminate pockets of space created by oddly-shaped items.
Next, add large or bulky items to your skip. This will help keep the weight of your load towards the bottom of the skip, making it easier for your skip company to remove and transport it safely back to the base. You don't want to make the skip top-heavy, which may cause the skip to become unbalanced and challenging for your skip hire company to manoeuvre.
Try to tightly pack your waste to minimise gaps that will eat up your skip bin space. Fit your bulky items in a way that will eliminate empty spaces that will remain unfilled. If leaving some gaps is unavoidable, try to find lighter, more flexible items or pieces of rubbish that will fill these gaps before you add more waste materials. 
Crush as much waste as possible
There is a lot of household waste that goes into skip bins that can be reduced in size to save space. If you can safely dismantle or crush down some waste materials, it will take up less space in the skip. 
If you are getting rid of old household furniture, such as tables and chairs, prepare them for the skip by removing the legs where possible. Kitchen or dining room chairs and stools can be dismantled to take up less space than throwing them in the skip whole. 
Old sideboards or chests of drawers are large and bulky items that could instead be donated to charity if they are still in good condition. If not, make sure to remove all the drawers and fill up empty drawers and cupboard space with other household waste to reduce gaps created by hollow furniture.
While maximising the available space in your skip bin, remember not to overload it. Your skip hire service will reject an overfilled skip if it is overweight or too dangerous to move. 
Be mindful of these tips, and your skip hire in Melbourne will be more efficient and cost-effective. For more information, please checkout skipbinfinder.com.au/skip-bins-melbourne/
to discover how they can help you today.