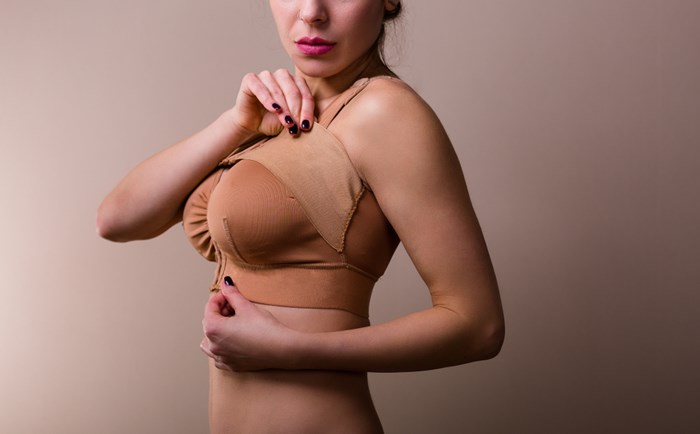 If you want to enhance the size of your breasts, the right implant size is crucial. A woman's chest size and shape have long been a topic. So, choosing the right implant size is vital as it can make or break your self-confidence.
Breast augmentation is the most popular plastic surgery in the United States. In 2020, Americans spent over $1 billion on breast augmentation alone. There are so many options to choose from, making the process of selecting the right implant size a little overwhelming.
So how do we choose the right breast implant size? Read on to learn more about breast augmentation and how to pick the best breast implant size for you!
Decide on the Breast Implant Size You Want
It is vital to choose the right size to achieve your desired look. You and your surgeon will discuss the look and feel you want to help narrow down the range of breast implant sizes that will work for you. In addition to your desired look, you should consider the size of your breasts.
Some patients with small breasts may feel they need large implants to achieve their desired look. However, large implants can cause back and neck pain. So finding a balance between your desired look and your body's comfort is essential.
Choose the Shape You Want
There are two main types of breast implants: round and teardrop. Round implants are the most common type and tend to give a fuller, more lifted look. Teardrop implants are less common, but some women prefer them because they create a more natural look.
Determine the Implant Type: Saline vs Silicone
Saline implants are filled with sterile salt water and are often less expensive than silicone implants. However, they can cause more discomfort and may require more frequent monitoring.
Silicone implants are filled with silicone gel and often provide a more natural look and feel. They are also less likely to rupture than saline implants.
Consider Your Body Frame
If you are considering breast implants, it is crucial to take your body frame into account. Those with a more petite frame may want to go with a smaller implant, while those with a larger frame may choose a larger one.
For example, going too extensive with your implants may make your frame appear disproportionate if you're petite. You also don't want to overwhelm your frame with implants that are too large.
It would be best if you also considered your weight and how it may change in the future. If you are planning on losing weight, you may want to choose a smaller size implant. An experienced plastic surgeon will help you select the best size for your body type.
Choose a Size Suited for Your Breast Tissue
There are three types of breast tissue: fatty, glandular, and fibrous. To determine your tissue type, your doctor will perform a physical examination and may also order a mammogram or breast MRI. Once they have determined your tissue type, your doctor will help you choose an implant size suited for your breast tissue.
If you have fatty tissue, you may be able to choose a smaller implant size. You may need a larger implant size if you have glandular or fibrous tissue.
Consider the Lifestyle You Have
Do you lead an active lifestyle or a more passive one? Do you frequently participate in activities that might cause additional strain on your breasts, such as running or contact sports?
Your activity level and the amount of strain you put on your breasts will impact the longevity of your implants and comfort level. If you lead a very active lifestyle, you'll want to choose a size that will allow you to participate in your activities without pain or discomfort.
On the other hand, if you don't lead a very active lifestyle, you may be able to choose larger size since you won't be putting as much strain on your implants. It's essential to choose a size you're comfortable with that will fit your lifestyle.
Be Aware of Future Replacements
When considering breast implants, it is essential to be aware of future replacements. Implants are not designed to last a lifetime, and there will come a time when you'll need some replacements. Remember that larger implants are more likely to need replacement sooner than smaller ones.
The average lifespan of a breast implant is 10-12 years. Over time, the implant may lose its shape or begin to leak. If you experience any of these issues, you must consult with your surgeon to discuss your options for replacement.
Prepare Your Budget
Keep in mind that the cost of breast implants can vary, so be sure to do your research beforehand. Generally speaking, the larger the breast implant, the more expensive it will be.
In addition to the cost of the implants themselves, you may also have to pay for additional surgeries to correct any complications that may arise from having larger implants. Therefore, it's essential to consult with a plastic surgeon to estimate the total cost before deciding.
Get a Proper Consultation
It is essential to consult with a board-certified plastic surgeon to ensure you are choosing the right implant size. During your consultation, your surgeon will help you select the implant size that is best for you. They may also use simulations or "sizers" to help you visualize your results.
Know that the quality of your breast implant surgery will also depend on your surgeon's capabilities. Research the best breast augmentation surgeon near you so you can consult with a trusted professional in the industry.
Gain More Confidence With The Right Breast Implant Size
You should consult a board-certified plastic surgeon to discuss your goals and determine which size will achieve the best results. During your consultation, ask about the surgeon's experience with the breast implant size selection and look at before and after photos of previous patients. Ultimately, you should choose the implant size you feel most comfortable with.
Want to read more awesome content like this one? Check out our blog for more exciting tips and advice, and never miss a beat!