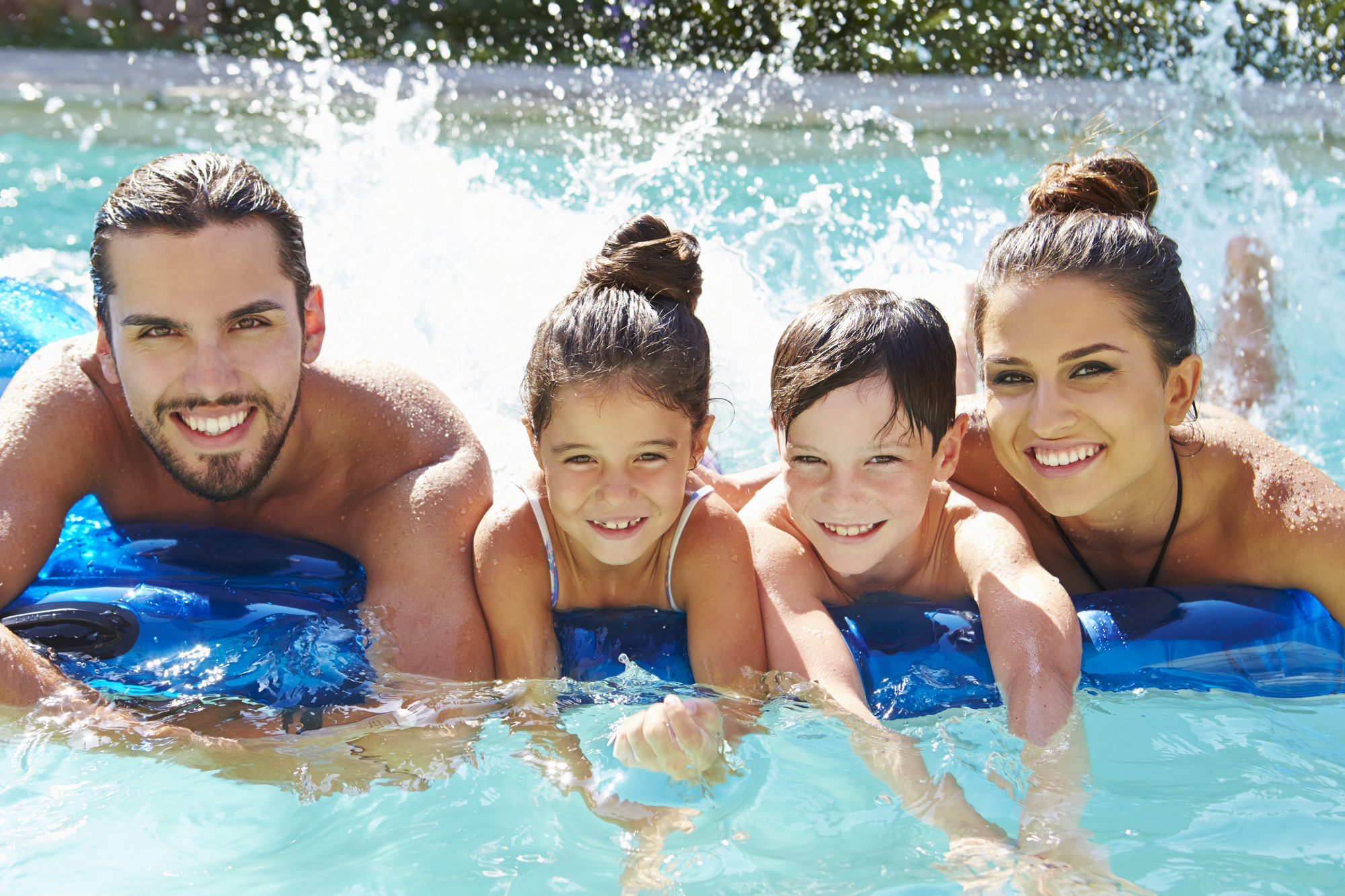 If you are concerned about energy usage, getting a shipping container pool means you leave a much lower carbon footprint than traditional pool types!
Another draw is they are often much cheaper than traditional pools and may take much less effort to build. All you need to do is modify a 40-foot or 20-foot shipping container and fill it with water!
OK, so it might not be as simple as we just said, but still, the effort involved should be minimal compared to other pool projects. And one great thing is you can build them off-site as they're portable!
Let's now explore how you could build your very own shipping container pool.
Get Your Local Permits Sorted
In most cases, you need to obtain authorization from the local authorities for your project, which in this case is installing a pool. These requirements will vary, so check your local requirements via a local government website or even call them up.
Another option is to get advice from others who have done the same. You may be able to get this information online. Or you could contact a professional pool building firm and hire them on a consultative basis to get the info you need.
Then, once you know your requirements, you'll most likely have to submit your plans to the local authorities. If you're not confident with this, hire an engineer to help you out.
Choose Your Pool Size
You are limited to either a 20-foot or 40-foot container if you want to work with single units. However, there is the option to join containers. This will take more effort, money, and design initiative to achieve, though.
Keep in mind; the standard width of a container is plenty enough for two lanes where people can swim past each other. We should also mention there are high cube container options that have more height than regular containers if you want a deeper pool.
Build Your Foundations
Once you've got your sizing settled upon, the next step is to build your foundations. A standard way to do this is to use concrete slabs to rest the container level.
Ensure you use concrete slabs that are broad enough and dense enough to carry the weight of the container and water. To ensure you get this step correct, do some additional research into laying the foundations for this type of job. Researching about a shipping container house can come in handy.
Reinforce Your Container's Walls
A portable storage container isn't made for you to fill with water. A container's design puts a strong emphasis on its four corners. Yet, when you put water into this container, more strain than usual will affect the container walls.
Thus, you need to reinforce your container's walls to ensure it can hold the water you will put into it. Steel reinforcement channels on the outside of the container are a viable option.
Make It Waterproof
Unlike a shipping container home, you need to waterproof container pools from the inside. That means you need to get rid of the standard plywood flooring you might find inside your container.
There are a few methods by which you can waterproof the inside of your container.
Watertight Welding
You use steel sheets for watertight welding in a shipping container swimming pool. You weld a layer of steel inside your shipping container and then rust treat and paint it all. You should cover all of your inner walls and base with the steel sheeting.
You will need to find an accomplished welder to do this job for you. Plus, it's relatively cheap to do, and you can maintain it by readding rust treatment and paint when needed.
Waterproof Concrete
Waterproof concrete is even cheaper than watertight welding, as well as the other methods mentioned. The process involves you adding a steel wire mesh inside your container.
Then you put the concrete in with the mesh acting as a base to hold things together. Concrete may feel a little rough on your feet, though, compared to other materials.
Fiberglass Inserts
With this method, you use a fiberglass mold to waterproof your pool. It gives you some flexibility in how you want the depth of your pool to be. For example, you can add a gradual slope and steps even.
The feeling of fiberglass on your feet with be smooth. Plus, the resale value of a fiberglass-lined container pool tends to be favorable.
Vinyl Pool linings
All this method entails is lining vinyl sheets in your container. It may have the lowest cost initially, yet it may cost you more in maintenance costs in the long run.
You will have a lower resale price with this lining in a container pool. But, if you think you're never going to sell your pool, why splash out on fiberglass?
Pool Plumbing
One of the least important considerations you have to think about is your pool's plumbing. Make sure to place your shipping container pool in a location where you can get all the plumbing needs fixed in with little hassle.
If you don't think about the step with care, your plumbing costs may escalate due to poor positioning. Also, the best place to put all the plumbing aspects of your pool is under a pool deck. You can construct this deck at any side of your pool that you prefer.
Build Your Very Own Shipping Container Pool
As you can see, there are a few options to consider if you want to build a shipping container pool. Of course, you'll need to research more into some of the processes, but we've described some of the fundamental processes in this post to give you a good idea.
If you found this post helpful, check out other tips and advice we offer on our blog!