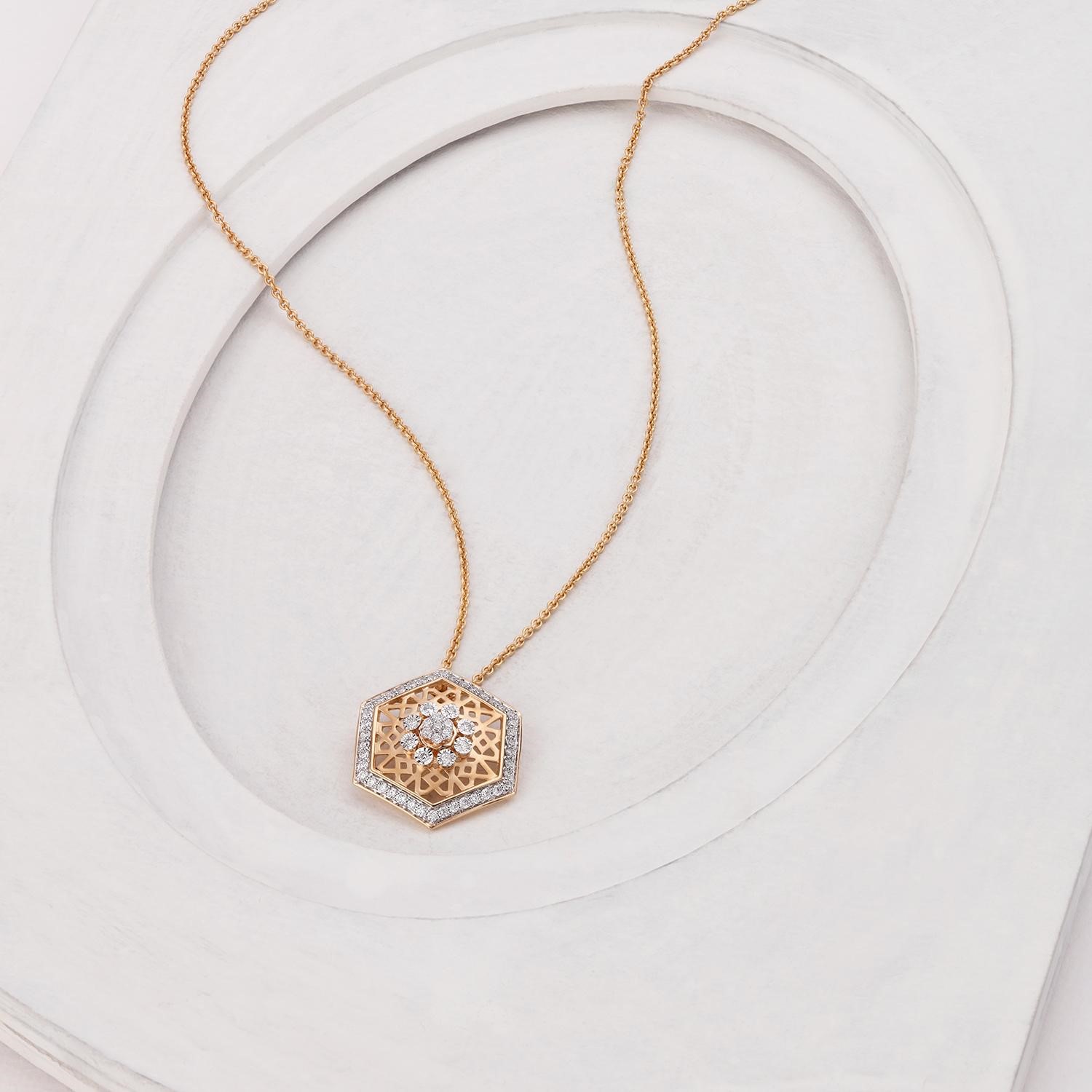 In the Indian sub-continent, everyone loves the precious yellow metal. Gold jewellery, especially chains has been worn by both men, and women for decades, and still holds its importance as one of the most expensive metals one could buy.
Whether it's a birthday, marriage, or any other endeavour in the lives of our friends and family, gifting them a gold chain is always a good idea. It looks good, is versatile, and is a great investment. If you are interested in buying gold chains for your loved ones, you should check out Mia by Tanishq, which has a wide range of precious and beautiful gold chains.
Here's why gold chains make for the most perfect gifts.
It's a Classic
No one can deny that gold has always been a classic in the Indian society and even in fashion. Over the decades the style and design of the jewelllery may have evolved but the use of gold has not decreased, only increased.
Gold chains look simple yet striking and can be worn by people every day. It will add a little bit of bling onto their life and will be a beautiful reminder of love and warmth every time they look in the mirror.
A very interesting thing about gifting gold chains is that there are a plethora of options you can choose from. From simple and minimalistic gold chains, that are super affordable, to super-luxurious gold chains, all can be found once you decide to buy the chain.
Depending upon the occasion, your budget, and how close you are to the person you can decide which range of gold chains you would want to choose from. The great thing about gifting gold chains is that even if you have a small budget, you can get a beautiful gold ring that would make the receiver incredibly happy without burning a hole in your pocket.
It is Memorable
Usually, many of us choose to give something generic to our loved ones, this may be something that they like and appreciate but no gift can be as memorable as a gold chain. The gold chain may be worn by the receiver multiple times in their lives, and every time they put it on, they will think and smile, thinking of how grateful they are that you are a part of their life.
Variations in Designs
When you think of gold chains, it is possible to think of only a simple gold chain, but in today's time and age we can find so many variations in the colour and design of gold chains. There is white and rose gold you can choose from, and different embellishments of pearls, diamonds, or some other semi-precious stones.
The design can also be different depending upon which ring you buy. There can be butterflies, hearts, stars, or embellishments of some other kind that appeal to the person receiving the gift that you can select the perfect one for.
It Has a Long Life
Apart from being a great gift, gold chains are also a great investment for them. The person who receives it will know that you have put thought into this gift and that you care about their well-being. Unlike other gifts, the value of gold won't decrease, but only increase over time.
Gold Chains that You Should Get
If you are looking for a gift for your friends and family, gold chains are your best bet. They look great with every outfit and can stay with someone for a long time. You can find elegant gold chains for women at Mia by Tanishq. It has beautiful gold chains with designs of rose gold, silver, and diamonds, which makes your chain stand out every time!