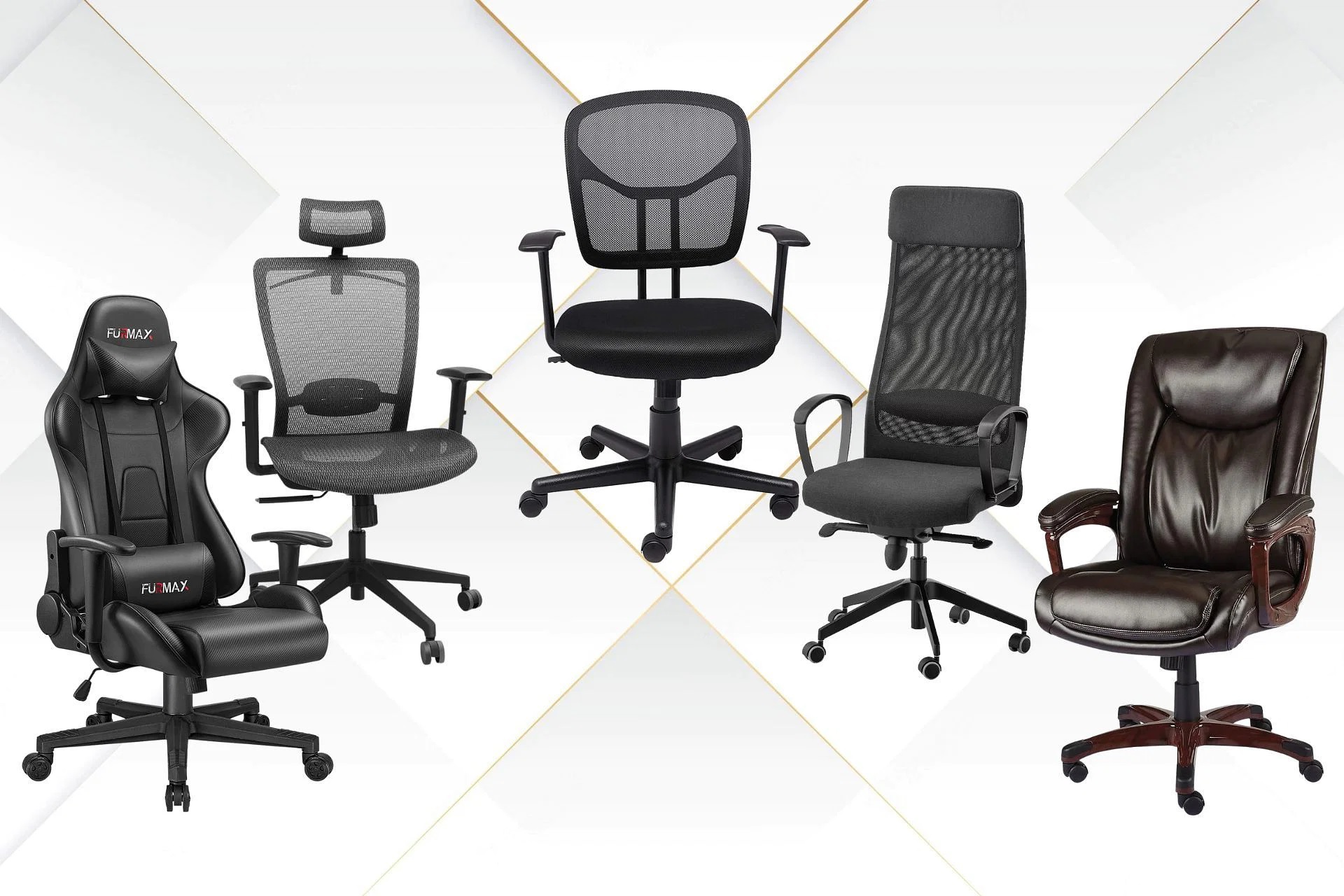 If you are looking for an office working chair for your office or you are looking for a good ergonomic gaming chair to upgrade your gaming room, then I want to tell you something about these two chairs. We will inform you about the specification of both the chairs in this article, which will make it easy for you to decide which PC Gaming Chair is best for you for your office or for playing games. If you are looking for a PC gaming chair, you go to the market to buy it, and then you should know for sure which chair will be comfortable for your gaming room. If you are a good PC gaming player, you will know that you need to set up your gaming room to target your enemies. If you cannot open the game by sitting completely calmly and in a good way, you will never be able to defeat your competitors.
Similarly, you go to your office to work, and you have to sit there for eight to twelve hours. You have to sit and manage your office working calmly. And as long as you don't have a good office chair, you can't work calmly because you won't sit down. Therefore, you must have experience in buying a chair.
Differences Between PC Gaming Chair and Office Chair:
PC Gaming Chair:
The PC Gaming Chair is not designed like normal chairs. Numerous chairs have been introduced for gaming these days. It is not like the normal chairs that we use for our work. Gaming chairs are quite expensive and more comfortable. Because professional players like this ergonomic gaming chair and sit on this chair for a long time. It is designed in such a way that it supports your shoulders, neck, and back. Sitting on it, you can enjoy video games for hours and do not feel tired at all. There are also some websites for gaming chairs from where you can buy gaming chairs online. We want to tell you some features of gumming chairs so that you can select a good chair by remembering them while buying a chair.
Gaming Chair Specification:
High winged back
Bucket Seat
Raised seat edges
Adjustable lumbar support
3D Armrests
Up to 180 degrees recline
Colorful Design
Gaming Chair Prices:
The price of a gaming chair is higher than that of a normal office chair. There are differences in the prices of gaming chairs; obviously, the better the chair you get, the higher the price will be. You can estimate this from the markets or online websites. In the market, you will find many cheap chairs, and if you select an excellent chair for your game, it will be expensive. Gaming chairs generally range in price from $100 to $500. It depends on you which chair you can choose according to your budget.
Office Chair:
An office chair is also a comfortable chair. Because we have to sit continuously for more than eight hours, so if your chair is not comfortable, you will feel very tired. You will not spend so much time sitting on this chair which will not be comfortable for you. This chair is designed according to your table. It is a rotating chair. If the height of the table is not right for you, the office chair has an up and down option. You can adjust your chair settings as per your preference. These office chairs were mostly introduced in the 19th century. There are some specifications of office chairs that I am putting in front of you.
Office Chair Specifications:
Shorter Back
Flat Seat
Wingless Design
Fixed, Built-in lumber support
1D armrests
Up to approx. 110 degrees recline
Subtle design
Office Chair Prices:
Now we will talk about the price of the office chair. You will confirm that the office chair is cheaper than the special gaming chair. But this chair is also very important for office working, it should also be very comfortable for you because after all, you have to sit on it for twelve hours. The prices of these chairs are also different; the better the chair you select, the higher the price will be. You can buy a good chair in the market for $100 to $300.
Final Word:
In this article, we have clarified the difference between a PC gaming chair and an office chair. We have given the specification of both the chairs so that when you go to buy a chair for yourself, you already know all the information about the chair. When you go to the market, the shopkeepers know very well about these chairs so that you can see the best. You can get a lot of information about chairs by visiting this article.