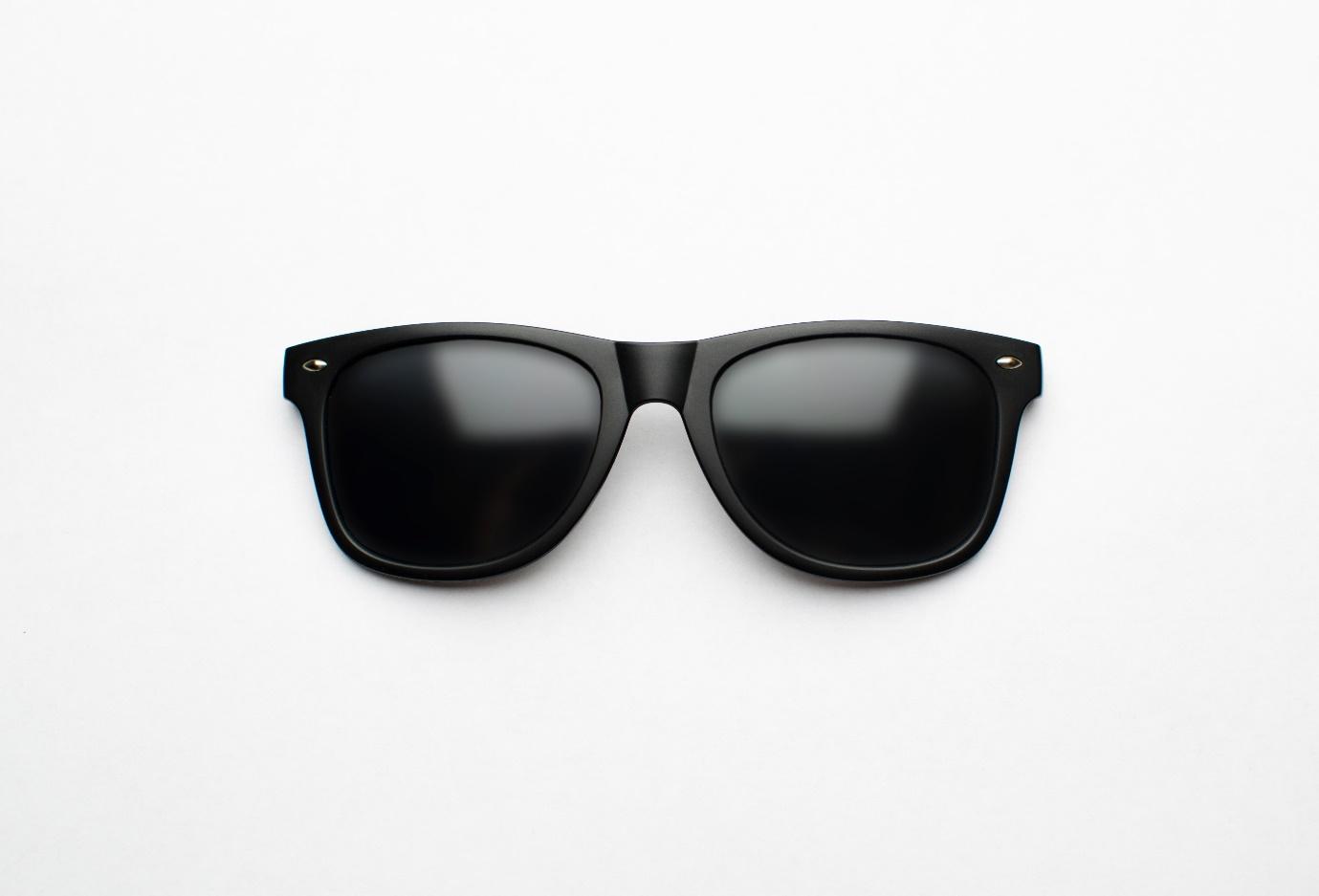 Monochromatic looks are the latest fashion trend, and the fashion world is currently obsessed with the. Whether you look at high fashion designers and models, Instagram influencers, or just about anyone who loves fashion, we are sure you will understand what we are talking about!
If you look up monochromatic style and fashion looks, you are likely to see a lot of fun hues being utilised to achieve the perfect outfit. But, if you ask us, the perfect colour to really nail the monochromatic outfit is black! Especially if you are just beginning to experiment with the trend. And a way to ace that is by completing the entire fit with a pair of stylish black sunglasses. Black sunglasses are unarguably the perfect monochromatic accessory. There are some trending black sunglasses for every occasion and every face type. Let's have a look –
Black Wayfarer Men Sunglasses
Add a classy dimension to your summer wardrobe by getting your hands on these Black Wayfarer Sunglasses. This premium pair offers 100% protection from harmful UV Rays and elegant touch to your overall appeal. It's crafted with square rimmed glasses that give a premium hue of black to make you stand out in the crowd.
Black Aviator Men Sunglasses
Complete your summer collection perfectly by adding these charming sunglasses to it. The black hue of these sunglasses gives a splash of premium appeal that makes them suitable for every occasion. It has a plastic frame and a modern touch to let you enter the fashion world. These black goggles provide the perfect combination of comfort and style.
Black Aviator Men Sunglasses
Add a dash of style to your look by adding this mesmerizing pair of black shades to your summer collection. Made with care with premium quality plastic that fits in perfectly and also lets you enjoy the comfort all day long. Wear it for special events and build an iconic style statement among your peers.
Black Wraparound Men Sunglasses
Induce a perfect dash of fashion and be sure to leave a lasting impression by getting your hands on these wraparound black sunglasses. Perfect for your casual outings, it fits in easily to give that charming look. It protects you from harmful UV rays and builds a memorable style statement. 
Black Navigator Unisex Sunglasses
Here's a unique pair of black-rimmed sunglasses for a minimalistic look. Get on these premium black sunglasses to reflect a subtle yet excellent appeal. It comes with a gradient black shade that elevates your overall look.
Why Should You Choose to Buy Black Sunglasses?
It gives a premium touch- The best part about black sunglasses is that it never goes out of fashion. Be it your 90s trend or 20s, you can wear it to ace any look. It gives a premium touch to your overall appeal.
Confidence- Black is a shade that reflects confidence. Therefore, it is preferable to beat the heat and become the trendsetter by choosing a stylish pair of black sunglasses.
Comfort- In this scorching heat, choosing the right pair of sunglasses can become challenging. With black sunglasses, you don't need to worry about anything. It protects you from harmful UV Rays while keeping you stylish and comfortable all day long.
Let the dash of black represent you!
Build your summer vibe with the right shades. Black is one of the preferred colours for acquiring a classy summer look. Get your hands on black sunglasses to achieve comfort and style at once!
Before getting your hands on black sunglasses, it's crucial to identify the one that will go with your face type and also is of good quality. Always go with premium brands like Titan or Fastrack to get the best quality. These brands ensure to provide fashion, style and comfort all at once.