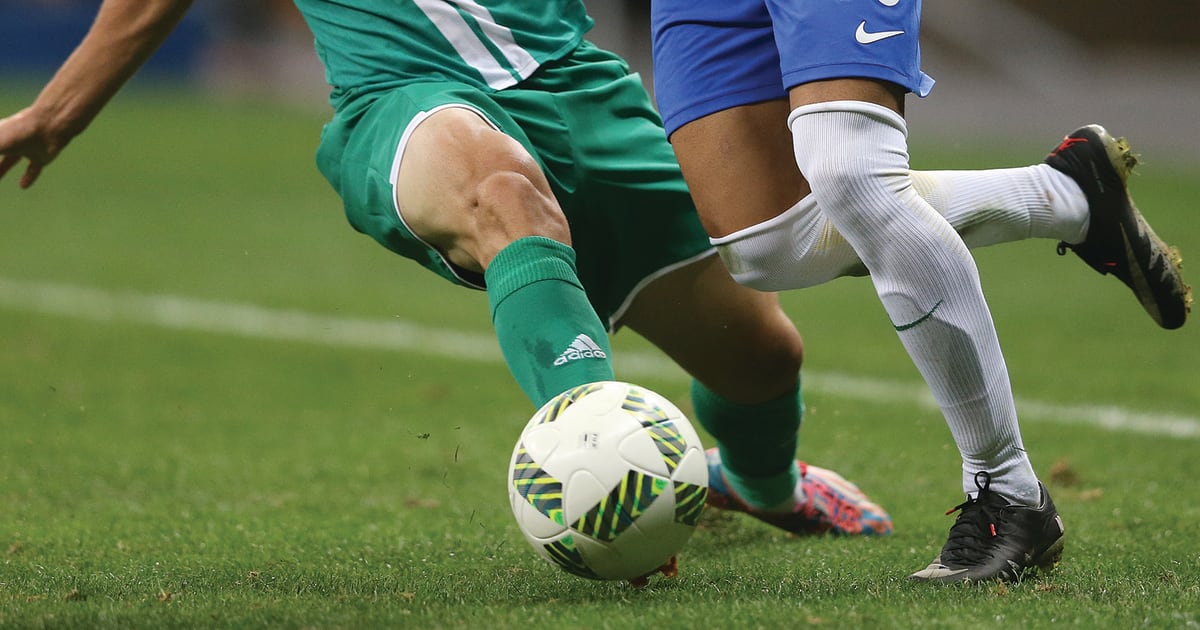 Soccer is the most popular sport globally, with more than 3.5 billion fans. Not only is soccer the most popular sport, but the pastime enjoys nearly 250 million players in almost every country in the world.
Soccer's dominance beats the next most popular sport, cricket, by more than a billion fans! The sport's simplicity (all you need is a ball and a foot) and extensive history fuel its popularity. There are plenty of people out there who'd enjoy a soccer gift.
But if you are not familiar with the sport or are not a sports fan, you may not know what to get for your soccer lover.
Gift ideas could range from soccer memorabilia to innovative ways to play soccer.
In the following article, we'll discuss five unique gifts for the soccer fan in your life.
1. Soccer Jerseys
The most popular (and expensive) gifts for your soccer fan are jerseys. Not only can you choose players, but you can also choose teams.
In many cases, your special someone's favorite player plays on multiple teams. For example, not only does striker Cristiano Ronaldo play for his professional team Manchester United but on his national squad of Portugal.
This means that your soccer fan has at least four jerseys to choose from: Man U's home and away, plus the Portugal national team's home and away jersey. Also, there are likely to be several alternative jerseys or limited edition items that you can choose from.
A word of caution: The price and quality of jerseys vary greatly. You may not have to pay hundreds of dollars for a good quality soccer jersey, but you should be wary of deals that look too good to be true. In many cases, cheaper jerseys have low-quality stitching and are not as game authentic as the official jerseys offered at the team store.
2. Scarves
While many people wear a scarf in the cooler months, soccer scarfs are some of the most popular with team supporters. The tradition began in the 1900s in the United Kingdom, where chilly fans needed something to keep themselves warm.
Scarves are usually stripped and come with a team's crest or logo. Click here for more info on scarves.
3. Soccer Lights
Due to the soccer ball's circular shape and many flat sides, soccer-themed lights are one of the most popular products out there.
You can find them in all shapes and styles; some are glass domes you can program in any color, and others sport a fan's specific team's logo.
Lights are a popular way to go if it's a nightlight for a younger fan or a unique piece of bric-a-brac for an older fan.
4. Signed Memorabilia
Like jerseys, signed memorabilia is an excellent way to reward the fan in your life. And also, like jerseys, you can spend top dollar. However, ensure that the websites or brokers you buy from are reputable.
A whole market of counterfeit memorabilia for soccer merchandise exists, and you don't want to get swindled.
5. Tabletop Games
While you can buy everything from pinball to billiards to support your fan's soccer team, foosball or table football is one of the most popular soccer-themed tabletop games.
These games come in various sizes, and you can customize them for your fan's team. Foosball tables are great for the kids' playroom or the man cave and are nearly as popular as a billiards table.
More Great Soccer Gift Ideas
Are you looking for more great ideas? Take your fan to a bar or arena to watch a match of their favorite team. You'll get plenty of ideas for a soccer gift from the fans of your favorite team.
Did you find this article helpful? Search this website for more gift ideas and sports news.