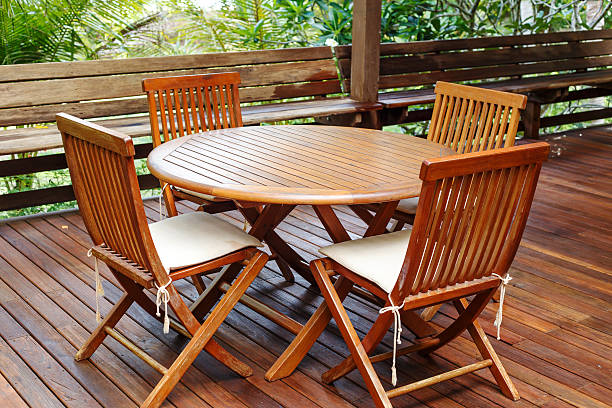 Imagine spending the entire day preparing a beautiful meal for your family, all for it to come crashing down because you bought a cheap dining room table. That might be an extreme example, but it's the reason you shouldn't choose any dining room furniture in a hurry.
Dining room furniture will get a lot of use, often multiple times a day and more on holidays. So the purchase can feel overwhelming. If you're looking to buy new dining room furniture, you need a strategy.
These three tips will help you choose the perfect dining room furniture for your space, style, and budget.
1. Always Measure the Space First
It's heartbreaking to fall in love with a piece of furniture and then realize that it won't fit in your space. You don't want to bring home a dining room furniture set and realize that it makes your space cramped, or you have little room to enjoy your meal.
Before heading out to Nashville furniture stores, be sure to measure the entire dining space. From there, you can decide how much space you have allotted for a dining set. Be sure to factor in about 100 centimeters of clearance around the tables so you can get around the space.
2. Consider Table Shape
Some table shapes work better in some room shapes than others. While rectangles are the most popular, they can take up a lot of room. But they also offer ample space for seating. Oval tables are similar to rectangular when it comes to the dining space but offer a softer visual style.
Square tables and round tables are often better for smaller spaces and provide an intimate table gathering. Round tables are able to fit more chairs comfortably without requiring a larger table.
Round and oval tables work well in small spaces because they're often easier to get around. They're also great for entertaining because you can add more chairs without having someone sit on a corner.
3. Keep Material in Mind
You'll always want to choose a durable dining room table so that it lasts you years. Wood is the most popular material for dining room tables and has been for years.
A solid wood table might be more expensive, but it's because when it's quality, it can last for decades. There are also different species and stainings that can make a wood table look customized to your space.
Metal is another option that offers quality. Metal tables are more contemporary and are often combined with glass, marble, or stone. You'll have options of metal finishes like black, silver, and gold to customize the table to your space.
Choosing Dining Room Furniture For Your Home
Each night, you gather around the table with your family to enjoy a delicious meal. With a piece that's so integral to your everyday life, it's important to choose the right one for your space, style, and budget.
Dining room furniture is an investment. You'll want to choose pieces that will last years in your home, not that you'll have to replace in a few months. Use these tips to help find the perfect dining room furniture for your home.
If you're looking for more home advice and tips, read more articles on our site today!