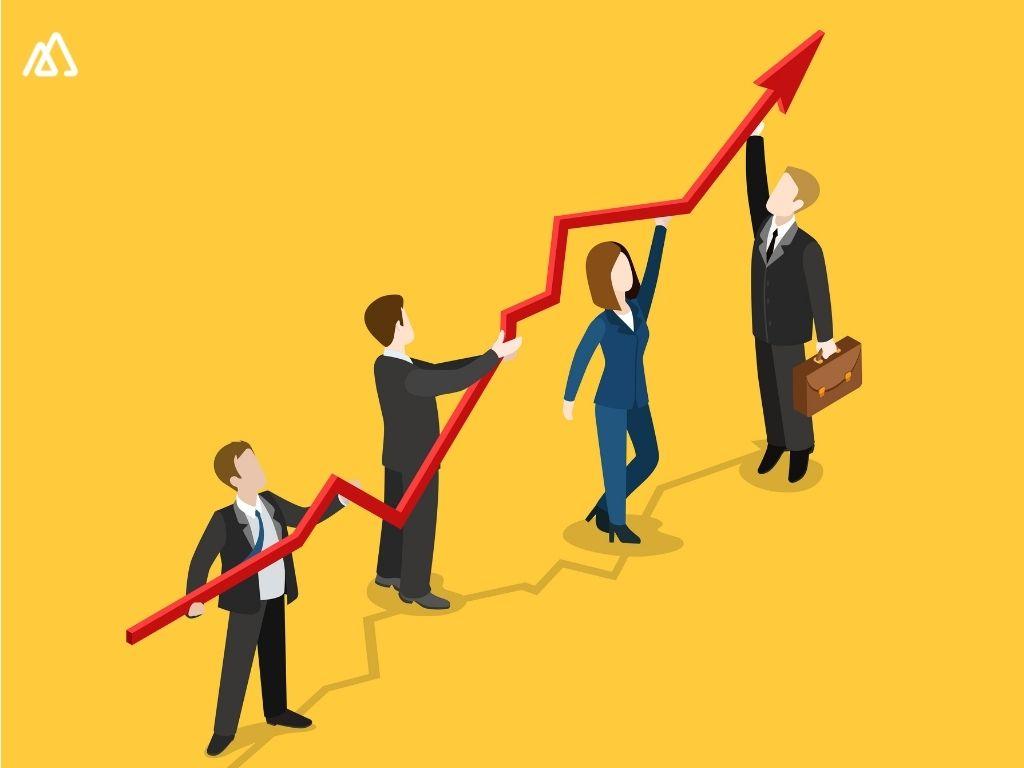 "She is a born salesperson."
This is an expression that defines a person with desirable sales skills. Sales skills are not genetic but some people have a natural capability to fit in the sales role. 
Just like any other skills in the market, sales skills can also be learned and mastered.
Mastering the sales skills is essential to succeed in your role as an inside sales rep and will help you perform optimally. 
In this article, we have enlisted some skills required to excel in your performance in a sales role.
What is an Inside sales representative?
An Inside sales representative is a salesperson who is responsible for helping customers in finding what they are looking for. 
Inside sales representatives spend most of their time communicating with leads, prospects, and customers via phone calls or e-mails. Their duty is not only restricted to assist customers but also develop good sales strategies and close deals.
10 Inside sales skills you need to master to be a top-performing rep:
Product Knowledge
Successful sales representatives should have proper knowledge about the product or service their organization stands for. An inside sales rep should know how the product works, what business value it offers, and why is it appealing to the target customers. This kind of extensive knowledge comes from hardcore studying of the product via collaterals of product marketing, training courses, and most importantly attending demos of the product.
             Extensive knowledge of the product enables inside sales representatives to develop effective sales pitches that highlight the important features of the product. This kind of knowledge and expertise distinguishes the top 1% of reps from the rest.
Problem Solving
One of the most vital skills you will need to expertise in is – Problem-solving. It does not matter that how strong your other skills are, problems, challenges, and obstacles are inescapable throughout your sales journey. That's why you need to adapt to various situations and problems as they arise and not let them degrade the quality of your work.
Communication Skills
Sales is a role that involves constant communication between you and your prospects and customers. From e-mails to phone calls or video chats, communication is the most needed and in-demand skills in any department, but especially in sales.
Effective communication is a dynamic art used in sales to establish relationships with customers and communicate value. Otherwise, what is the point of being a master in a product or service if you cannot convey its value to prospects or customers?
Strategies to communicate effectively are:
Keeping the customer engaged
Being respectful and mindful about the customer's time
Being precise while delivering the sales pitch
Time-Management
Time is the most valuable resource for all business owners, developing this sales skill of time management is not only beneficial for you but for your prospect's as well.
A great salesperson should know how to make most of the buyer's time and their own.
To be specific, the sales rep should have clarity of the particular steps required to close each deal and how much time each step particularly takes. And as priorities change, they should know how to stumble between their day-to-day tasks accordingly.
Strategic Prospecting Skills
Sales Reps might know the product in and out but without prospects to sell to, the knowledge is of little or no use.
To be efficient, salespeople need to design a strategic approach for prospecting and work on it regularly to identify new business opportunities better.
In simpler words, having the research ability for potential buyers, conducting cold calls, and creating new opportunities.
Storytelling Ability
Storytelling not only brings real-life instances that help leads or prospects join the dots to how your product or service can impact their situation.
Stories also serve to build stronger relationships that often help in sales conversion.
Why do stories prove to be an effective way of selling? Because humans remember them and connect with them.
When you tell the facts, features and data in the form of a compelling story, you are more likely to have your prospect's attention and guide them through the sales process. That is why every salesperson should be well-versed at wrapping their pitch around a compelling story. A story works wonders and becomes the reason for the prospect to buy.
Lead Qualification
One of the most under-rated sales skills which is worth more credit is being capable of quickly qualifying or disqualifying the leads. 
The ability of a salesperson to form speedy and reliable decisions about how likely a prospect will convert into a customer based on the key features about the customer's business and insights taken from the conversations and how they fit as a decision-maker in their organization- will help you dictate your closing rate.
Qualifying leads is all about asking the right set of questions. There are four main areas you would want to focus on while asking the questions:
Profile of the customer
Internal needs of the customer
Decision making process
The competitors
Master of follow-ups
The earlier you learn the art of following up, the better.
Life happens, people get busy at work or in personal life and their evaluation of your product gets on hold for a while. It is your duty to assure that evaluation is never on hold and you get a clear answer from them- Yes or no. 
If it's a no then try to get as much as context possible around why it was a no.
Following up is an art, the more your practice, the more you master at it.
Objection Handling
Objections are like facts of life for salespeople. 
An objection if handled in a right way can provide seller with an opportunity to ask more questions.
An objection handled poorly can mess up an otherwise good conversation.
The key is to ensure your sales team, at least, understand the major sales objections such as:
Skepticism
Indifference
Closing Skills
Closing a deal- Everything in a sales process leads to this endpoint.  The moment when your customer finally makes a purchase.
Becoming an expert in closing techniques that get your customer to commit to buying is one of the most essential skills in sales. In HubSpot's State of Inbound Report, 75% of companies said closing more deals is their top priority.
Conclusion
Sales is a rewarding career path.
While these aren't the only sales skills you'll need to master throughout your career, developing a command of these as quickly as possible will set you well along your way path to becoming a top-performing sales representative in your organization. We hope these sales skills will prove beneficial in helping you understand something new about being a great sales manager! And lastly, equipped with the right sales skills and using a Sales CRM like Kylas to manage and track your sales process, you can deliver the best performance possible and have a thriving sales career.